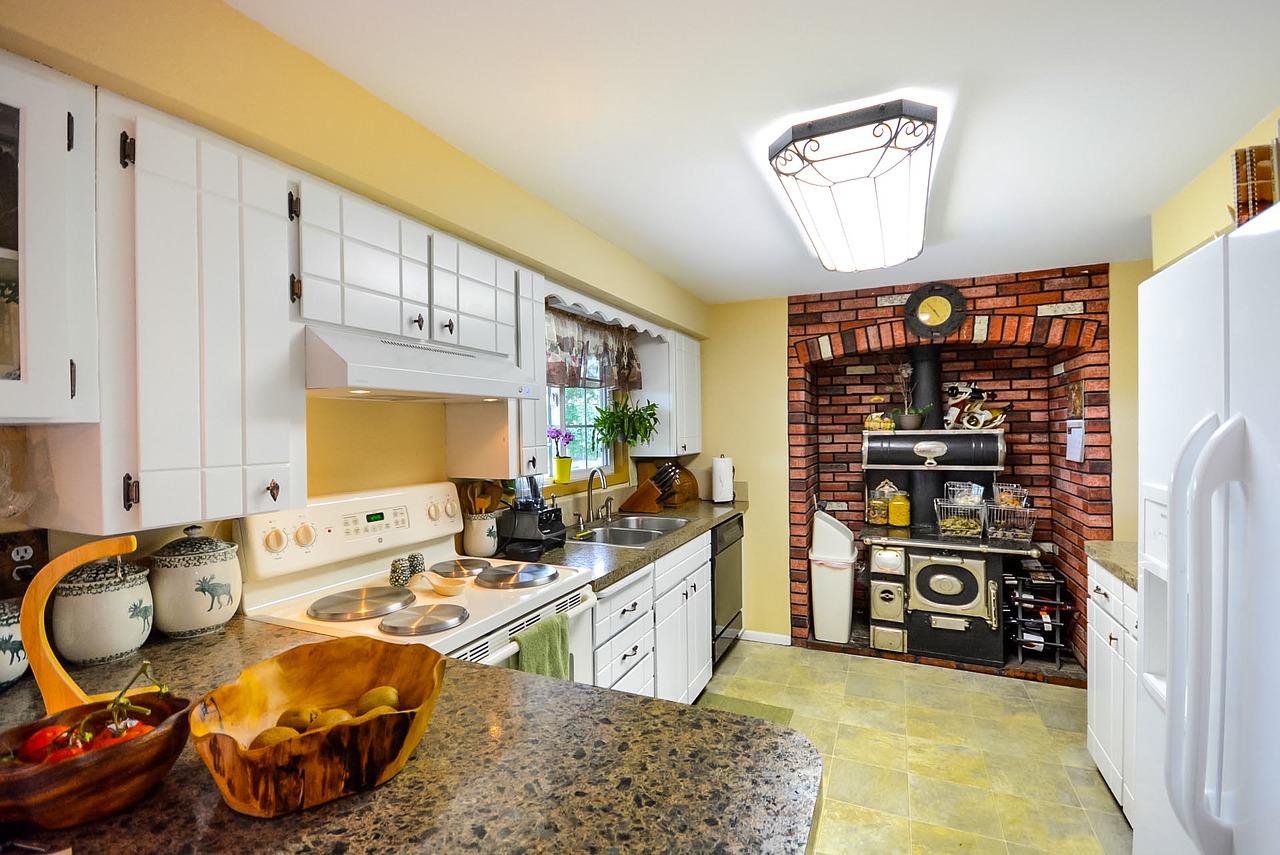 A modern kitchen is usually envisioned either as a cold and sterile space or a high-tech one where there is almost no need for people. However, this doesn't have to be so. Kitchens used to be meeting places, the center of a house, even more so then the living room since everybody will enter it at least once, while on a busy day, the living room might be skipped altogether.
With the right choice of materials, lights, and colors, it is possible to keep the minimalist appeal of a modern kitchen but breathe some warmth into it. If you are also mindful of the environment, then the changes that you implement will also have to be eco-friendly. With all of that in mind, here are a few suggestions that can help you bring that cozy feeling to your kitchen.
Add more light
A well-lit kitchen is a perfect place for a family to gather and have fun preparing food and sharing a meal afterward. The kitchen needs to have enough lights so you wouldn't have to blame it on your poor eye-sight when you put salt instead of sugar to your coffee. 
Also, a project which could be beneficial for both your energy consumption and your electric bill is replacing old incandescent light bulbs with energy-efficient LED lightbulbs. These lightbulbs use 5 times less energy and since they offer a wide spectrum of "white" light, why not give soft apparel to your kitchen interior with the right shade of white.
Organize your pantry 
Nothing provokes anxiety faster than coming home to a messy room in which you are unable to find something that you really need. And now, imagine yourself preparing a delicious meal and opening your pantry to find jars and bottles cozily huddled next to each other and the counters clean of clutter since everything found its place in the pantry.
Sounds dreamy, right? Well, if you substitute different plastic boxes with eco-friendly glass containers and mason jars, you will not only save your food from bugs but also add some rustic appeal to the pantry. To go one step further, consider placing custom labels on each jar to know your turmeric from your curry spice. Yes, you can order those labels with perfect hand-writing and stick them on any of your containers.
Splash some color 
To add to that warm and cozy feeling, you can also think in terms of the color of the walls. This change will not put a strain on your budget and you will soon see how a little bit of color can transform a space. You can, for instance, go for a light blue since it gives that clean, crisp look. Light yellow can also be an interesting choice, especially combined with the right lights and provide you and your family the sensation of a gentle sunset on a calm afternoon.
As for your cabinets and floors, you can consider making a slightly bigger change and opt for bamboo as a building material. Bamboo is one of the fastest growing plants and durable material, so by using it instead of traditional wood used for cabinets and floors, you are being mindful of the environment. If this change currently seems like an undertaking, you can give life to your old cabinets with a fresh coat of paint.
Make a mini indoor garden
If you are a DIY kind of person and a nature lover, this is the perfect project for you. Growing a mini indoor garden for the plants you can use for food preparation is what will turn an ordinary kitchen into a homey one. You only require a nook with enough light and you are good to go!
Once you figure out the kind of attention each plant needs, you can play around with aesthetics. You can plant them in a wooden drawer from an old cabinet or gingerly place individual pots on some rack – the possibilities are endless, all you need is a bit of imagination. Not only will you make the atmosphere in your kitchen more welcoming but you will also feel satisfied with using plants that you grew yourself.
When we start daydreaming about all the things we would like to change in our house, we need to face the fact that our options are limited by the available time and our budget. However, we don't need monumental undertakings in order to liven up a place – the trick is in the small, affordable and energy-efficient changes. Once you implement some of the ideas mentioned above, you will soon notice that the kitchen has spontaneously become a meeting place for you and your family.