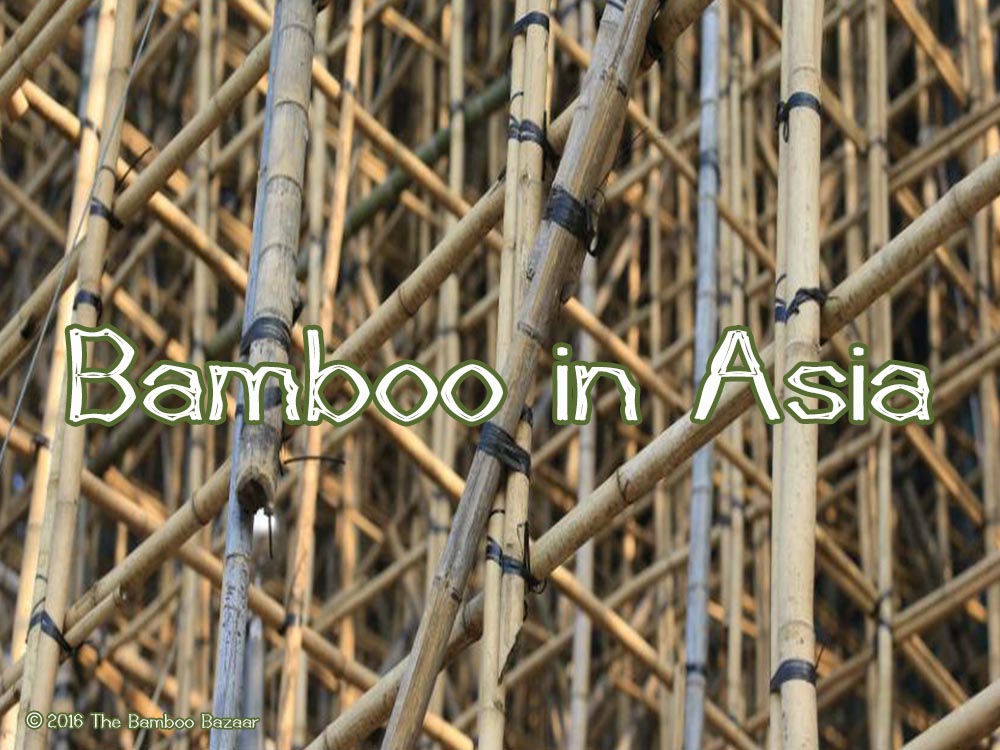 Bamboo in Asia
In recent years bamboo has a widespread area of using. The popularity has gone to a whole new level, as it is eco-friendly and cheap in price. We can make house, water transportation system by the raw bamboo and by the fiber of the bamboo we can make fabric such as bamboo clothes, and bamboo sheets also we can make bamboo pillows. As of the vast uses of bamboo it has become very popular in both China and Thailand. They are giving special concentration on harvesting and cultivation of bamboo as it does no harm to nature and has a low price and noticeable outlook.
Now let's take a short look why it is that much popular and how it is changing the economic sector of China and Thailand.
Uses of bamboo in various sectors in China
It is vastly used for the chopstick making. As Chinese has their daily meal with the chopstick and the bamboo is very cheap. So they are using a bamboo chopstick for their daily meal.
To make the house at a very low price or if someone is wishing to build a temporary house they are using a bamboo house. It is easy to make the structure and eco-friendly to live in, so nowadays it has become the only option here in China.
They are also using this bamboo for many household chores such as, for decorating the house with beautiful furniture, a chopping board for kitchen purposes.
Uses of bamboo in various sectors in Thailand
Handcrafted tools made from bamboo are widely employed in Thailand. They make the gardening basket to gather flower, this kind of buckets is also very accessible in a kitchen using purposes too.
Bamboo house is also very popular in Thailand. The Thai people feel very comfortable living in a bamboo house.
Bamboo clothes are becoming exoteric in modern fashion. Both men and women are wearing these dresses, and it has now become a trend.               
How bamboo affects the art culture of China
The art culture of China is also has a dominant change due to the widespread use of bamboo. The food culture is changing as they found the bamboo to be healthy. Besides bamboo leaves are very much popular and highly beneficial to health, so they are processing it as tea leaves. However, after cooking with various masala, it has a delicate taste and highly nutritious to health consisting many vital vitamins like A, B1, B2 and C also. So the food habits are substituting by bamboo.
Not only in the food sector but also in the music industry the bamboo affects. The great Chinese flute named Dizzi is made of bamboo. 
How bamboo affects the art culture of Thailand
Bamboo is enriching the art culture in various ways. Most importantly by the food habits.  The Thai cuisine is well known to the world with its taste. Bamboo adds another spice to its. They are taking bamboo meal as their main dish. Different types of fries made of bamboo are available here. 
Conclusion
Finally, we can say that first of all, it has a great impact on the standard of living. On the contrary, it has an enormous economic value. To see other importance of the eco-friendly bamboo, you can visit here.
Have a great day, Noi.
The Bamboo Bazaar is a participant in the Amazon Services LLC Associates Program, an affiliate advertising program designed to provide a means for sites to earn advertising fees by advertising and linking to Amazon.com.
© 2016 The Bamboo Bazaar