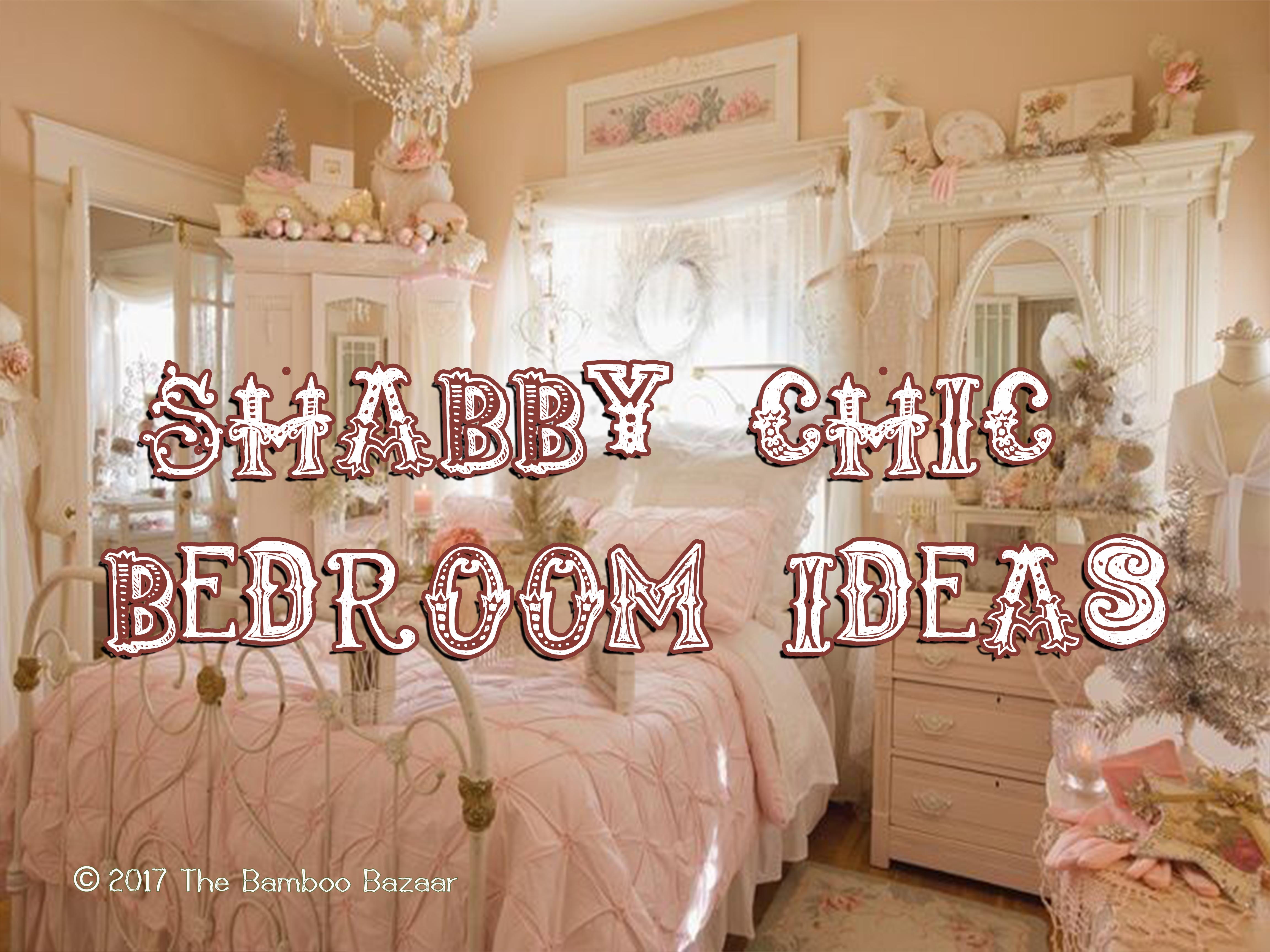 Shabby Chic Bedroom Ideas
I've published a few articles about this décor, but I'm covering shabby chic bedroom ideas for you to remodel and transform with aged vintage style. The shabby chic look originates from Rachel Ashwell who discovered beautiful, but worn items in flea markets and second hand shops. The style is very feminine with touches of floral patterns, antique pieces and distressed furniture. The overall look of a room should be relaxing and comforting with faded furniture and neutral colors. Here is my guide and I hope you enjoy it…
The color of the bedroom
One of the most popular colors to use is antique white, but there are many different shades of white that work very well. For accent colors, think of neutral and pastel shades like light blues, pinks, sage greens and light greys. Remember any colors used in a shabby chic bedroom need to be light, muted or washed out, the overall look needs to be aged vintage.
See Selection of Shabby Chic deco'r based on Color
Shabby, but not dirty
There is a fine line between shabby chic and dirty unchic. Sometimes you can try too hard and the overall look will be dirty and messy, somewhat shabby undone chic! If your furniture is too distressed or used looking it will create the wrong impression and cheapen the effect.
The furniture and bed
A whitewashed wooden bed with a distressed paint effect will look stunning or maybe with a metal headboard and footboard, worn in look of course! The chest of drawers, dresser, cupboard and bedside table can be a mix of whitewashed aged wood and distressed natural wood. You can always use the rustic décor style of using old suitcases for a bedside table. My preference is too use distressed looking whitewashed furniture as this gives the room an airy and light feel to it.
Checkout our recommendation on Shabby Chic Furniture & Bed
Perfect for both genders
In the past shabby chic bedrooms were far too girly for a man. In the 1990's when the style first originated it was all beads, flowers, pink colors and ruffles. The 21st century shabby chic bedroom is no longer over the top and is suitable for a man too. All of the hallmarks are still present, the distressed wood, floral prints, painted furniture and soft color palettes, but it is more restrained look now.
The bedding
A shabby chic bedroom is not complete without the bed and some beautiful bedding. Think of a cozy and warm comforter with a white duvet cover, many fluffy pillows with 100% cotton sheets. You can still have floral patterns, but not over the top or soft colored plain bedding sets. Unlike in 1990's, the ruffles and beads are a thing of the past. I have chosen some of the best in my shabby chic bedding sets article. The bed needs to be a place you cannot wait to climb into each night, comfy and dreamy!
See our recommendation of shabby chic bedding
The patterns
When shabby chic first came onto the scene it was all floral patterns, but you can combine different styles for a stunning effect. Florals, cabbage roses, stripes, polka dots and geometric patterns can be combined together, just as long as they work well together and complement the overall color scheme.
The mood lighting
For the bedroom lighting, a distressed wooden chandelier and a table lamp with a floral fabric shade with distressed whitewashed wood will look amazing. I have seen some beautiful looking white lanterns with candles inside that will certainly give the bedroom that aged vintage shabby chic décor look. The lighting of the bedrrom needs to set the mood for comfort, resting and romance. Have a look at my shabby chic chandeliers article for some inspiration!
We have found deals on shabby chic chandeliers here
The end bit of shabby chic bedroom ideas
This article was researched by reading these sites, http://www.sheknows.com/home-and-gardening/articles/813781/how-to-decorate-a-shabby-chic-bedroom-1, https://www.thespruce.com/todays-shabby-chic-4069575


I hope you enjoyed my article on shabby chic bedroom ideas, if you did, then please leave a comment below. Thanks for reading, Noi. The Bamboo Bazaar is a participant in the Amazon Services LLC Associates Program, an affiliate advertising program designed to provide a means for sites to earn advertising fees by advertising and linking to Amazon.com.
© 2017 The Bamboo Bazaar