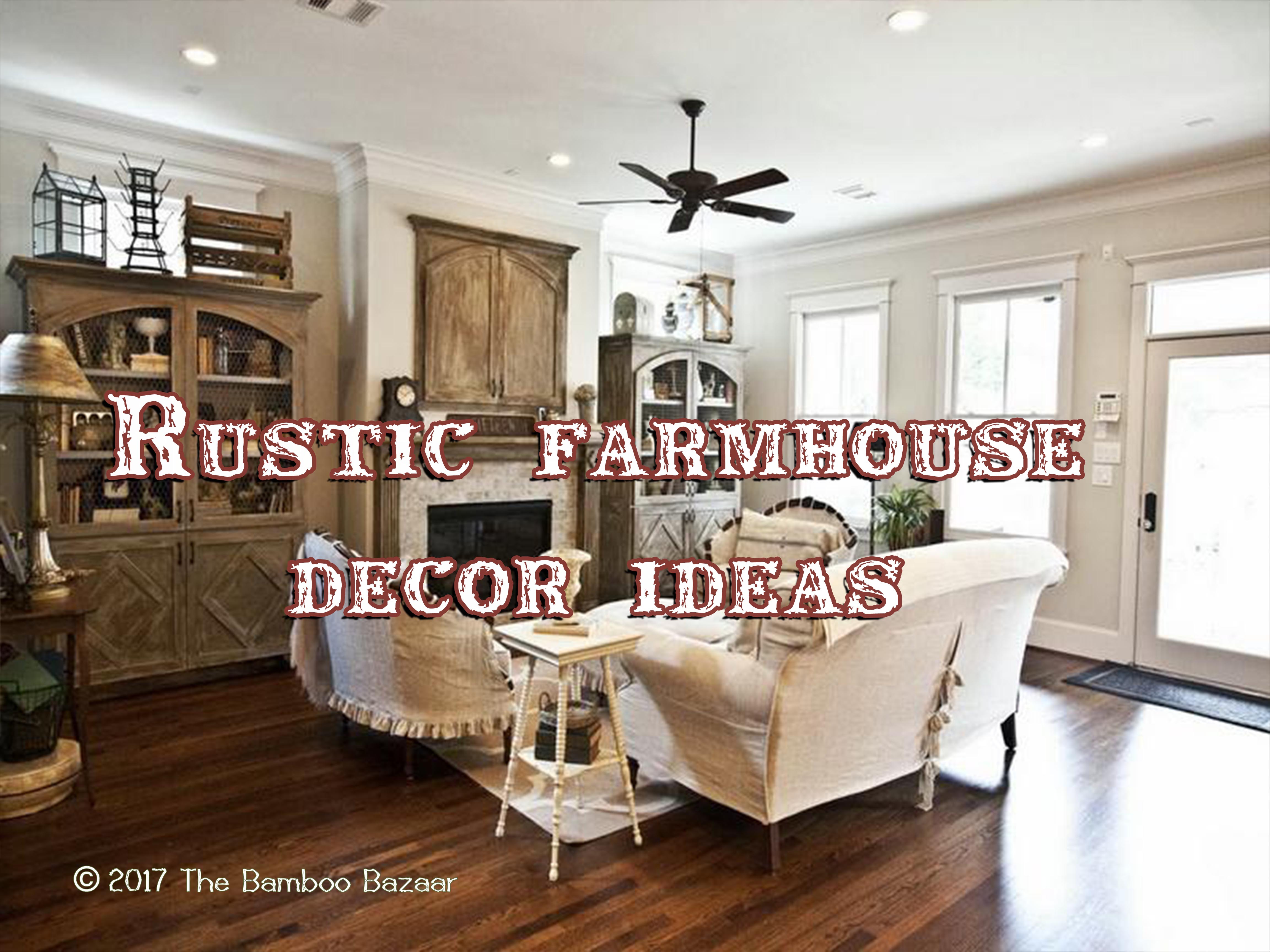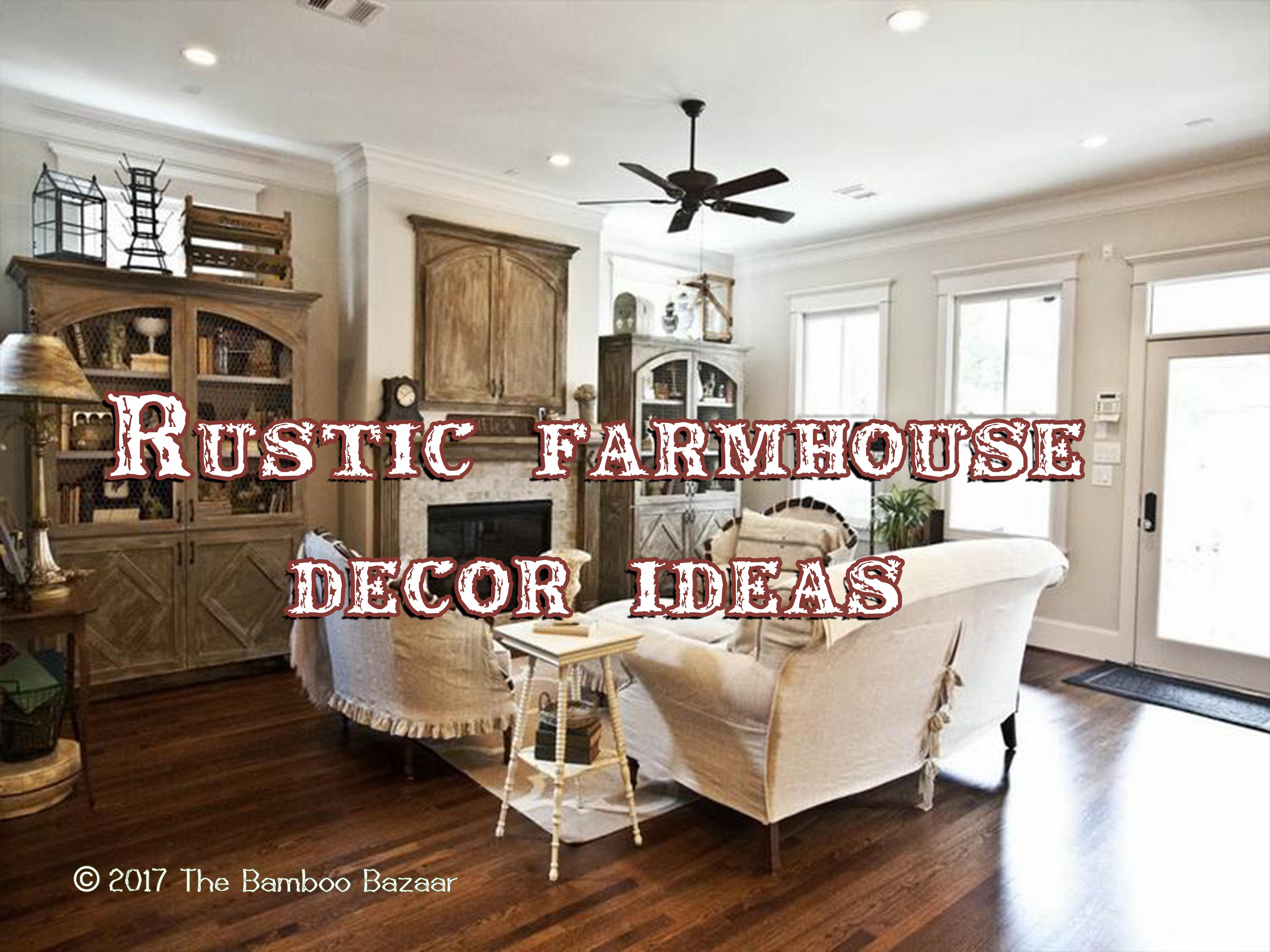 Rustic Farmhouse Décor Ideas
Rustic farmhouse décor is a combination of rustic and farmhouse styles, a lighter version of rustic, but having healthy doses of country living décor. This style hints at a simpler way of life and feels more homely too. In this article, I'll be looking at what defines this style of décor and how it can transform your home!
Whether you live in a house or an apartment, you can remodel your home to a rustic farmhouse style of décor. There are four main elements to this style and there are the core that needs to be incorporated into a home.
Country Inspired
The type of colors used in rustic farmhouse room need to be darker in shade, but also rustic and warm. Ceiling timbers that use dark wood will look fantastic and adding furniture in the same hues will complement each other. Antique white or ivory painted walls is ideal for the
farmhouse look. Heavy dark wood and reclaimed wood looks great when used with rustic tables and chairs in the dining room or kitchen. The living room can have heavy and rustic looking wood accessories dotted around the room; these will give the room a hint of the farmhouse style.
Earthy Colors
The overall color scheme of a room or the whole home needs to have earthy natural colors such as rusts, ivories and greys. The ceiling and wall paint colors will give the room the rustic farmhouse feel, the flooring can comprise of dark wood panels with woven rugs for detail. A combination of light walls, darker floors and ceilings will complement each other.
Industrial Elements
Adding some industrial elements to rustic farmhouse themed room or home is essential for the look. The type of elements needed should include metal, as every farmhouse home will have these fixtures present. Lighting is an ideal way of adding this to the room, something like an Edison chandelier with metal frames or cages with old style retro Edison lightbulbs will add fun and functionality. Other metal accessories such as rustic table lamps and metal racks can add to the detail.
Accessories
For the final touches of the farmhouse look, around the windows, the curtains should be heavy in texture and light in appearance. Some candles sprinkled around the room will add atmosphere and metal wall lights will match the Edison chandelier. Extra detail can include flower arrangements of wild flowers, green herbs or twigs can add that rustic farmhouse look. Finally, items such vintage quilts or even rustic shabby chic covers over the sofa will add nice elements to the room.