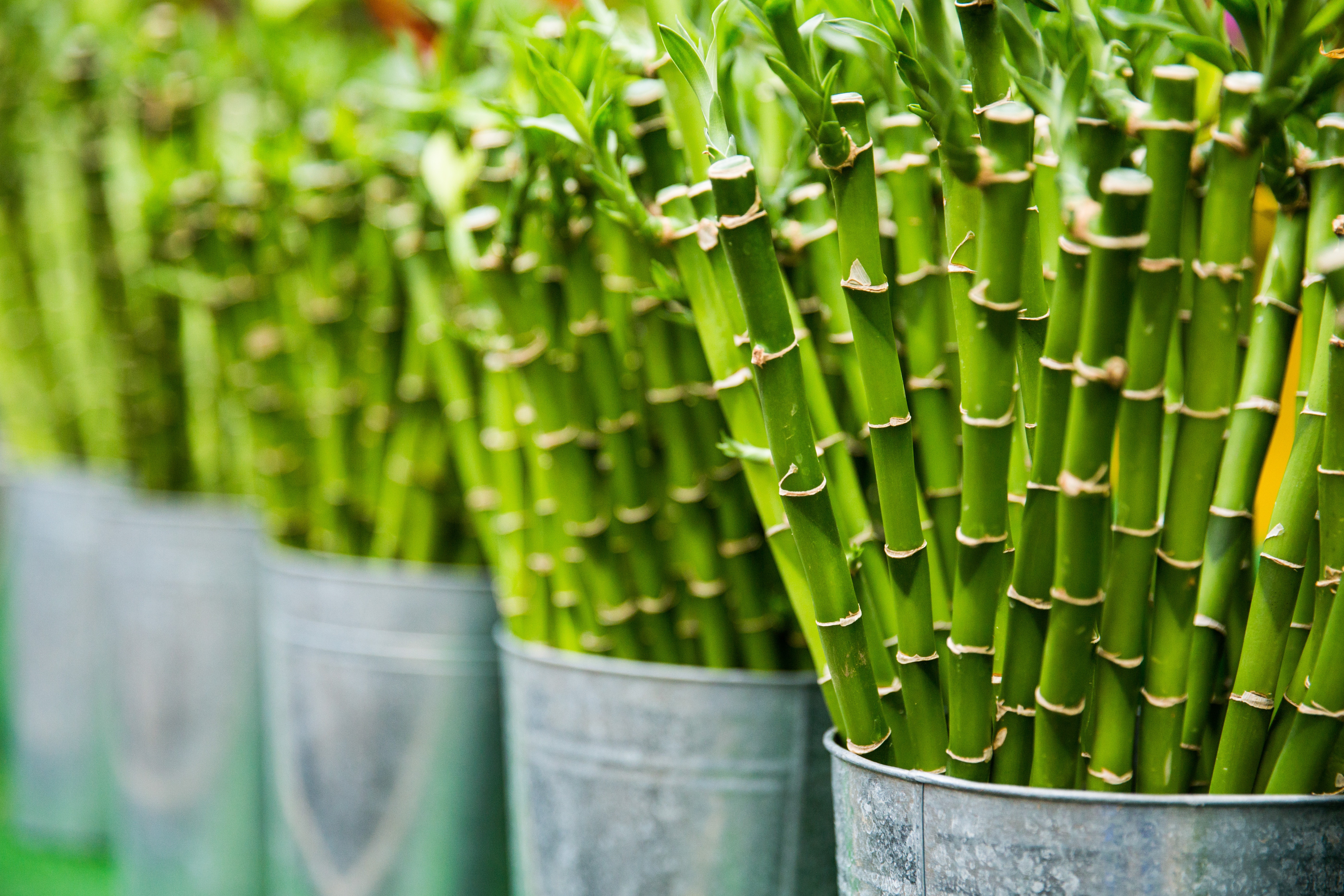 The ancient Chinese once said, "one bamboo does not make a forest." That may be true, but one bamboo plant can make a lot of other things. Known for its sturdiness, bamboo is becoming more popular as a building material. We're seeing more of it in flooring, scaffolding, furniture, and accessories. This robust material has become a favorite of builders and designers. That may be why we see more bamboo used in modern design.
Flooring
The use of bamboo for flooring is still relatively new. Bamboo flooring started to take hold during the late 1990s in America. The flooring has proven to be extremely durable, and some say it's many times stronger than natural hardwoods. Bamboo comes in a variety of colors and is often stained to match any home décor. This makes it a natural fit for those areas that need an updated and clean look. Many homeowners are choosing hardwood floors over carpet in family areas and large rooms. This makes bamboo flooring even more of a competitive option.
Furniture
The same technique that turns bamboo into flooring is used to make furniture. We're seeing more interior designers use it for cabinetry, thanks to its ability to stand up to wear and tear. Bamboo cabinets are also very strong making them an excellent choice for modern kitchens.
Bathrooms are other areas of the home where bamboo furniture is making a mark. Bamboo is a natural fit in wet areas, such as the bathroom, thanks to its ability to resist water damage.  You'll find bamboo bathroom vanities in most improvement stores for the same reason. The best part? They can be stained to match any décor.
Textiles
Tough to believe something sturdy enough to build a house can also create the softest fabric. Bamboo fibers are commonly used along with other materials to make soft bedding sheets, blankets, and comforters. Clothing and towels are other textiles that can also be made from bamboo. Bamboo pillows and window shades have also become quite popular due to their sturdy structure and natural color.
Function
More than a million homes around the world are built out of bamboo. That doesn't count the number of homes use the plant indoors. Many homeowners are now using it to make room dividers.
Outdoor bamboo fencing is also a common component in modern design. Adding bamboo plants around a landscape is a great way to add height and sophistication to any outdoor area. Find bamboo fencing at major home improvement retailers all over the country. Homeowners like using bamboo as a natural barrier in outdoor living areas because it is sturdy and won't weather like other materials. Since it's so affordable and looks great, it's commonly used as a garden edging option to make a flowerbed pop and can withstand being nicked by weed trimmers.
Accessories
There are plenty of bamboo accessories now available to consumers. These bamboo items range from sunglasses to cutting boards to cooking utensils. Bamboo can replace hardwood in things like picture frames, serving trays, and dishware. Using different bamboo elements around a home can tie together the overall look in modern design as well.
Bamboo is a product that is here to stay. It has proven its ability to be one of the strongest natural materials as well as diverse in its application. The ancient Chinese also once said, "A man comes into this world in a bamboo crib and leaves it in a bamboo coffin."


James Witts is an eco-conscious home improvement writer. He is constantly trying to find new ways to live off the grid while living in a tiny home with his wife, Andie.