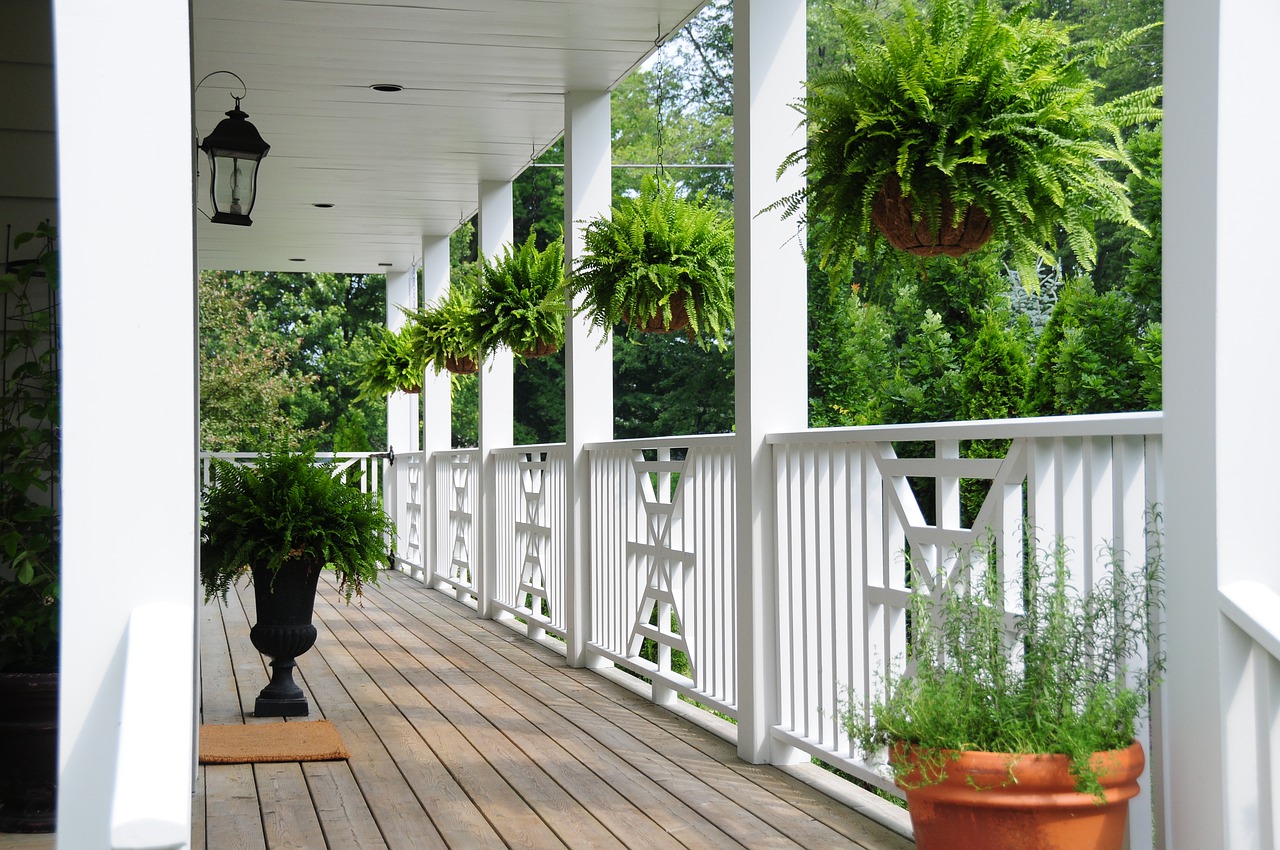 This summer is definitely different for people who're used to spending their holidays abroad. For many, this will mean spending their free time outside and sprucing up their outdoor spaces to make them more enjoyable. With more individuals becoming interested in sustainable living, many are looking for patio decor that's not only beautiful but also eco-friendly. With that in mind, here are a couple of sustainable patio decor tips you can use as an inspiration.
Equip your patio with sustainably sourced furniture
The furniture you equip your patio with should be simple, warm, and inviting, but also sustainable, and you have a couple of options here. The first option would be to go with patio furniture made from materials that are sourced sustainably. Go for furniture with FSC certification as this will ensure that the wood used to make the furniture was harvested responsibly.
Another option would be to go for reclaimed wood that was once a part of a log cabin, farmhouse, barn, or a fence. Rustic tables made from unfinished wood develop a gorgeous patina over time and add to a natural, organic feel of a space. Finally, you can go for a combination of metal and wood and keep things eco-friendly by choosing recycled metals.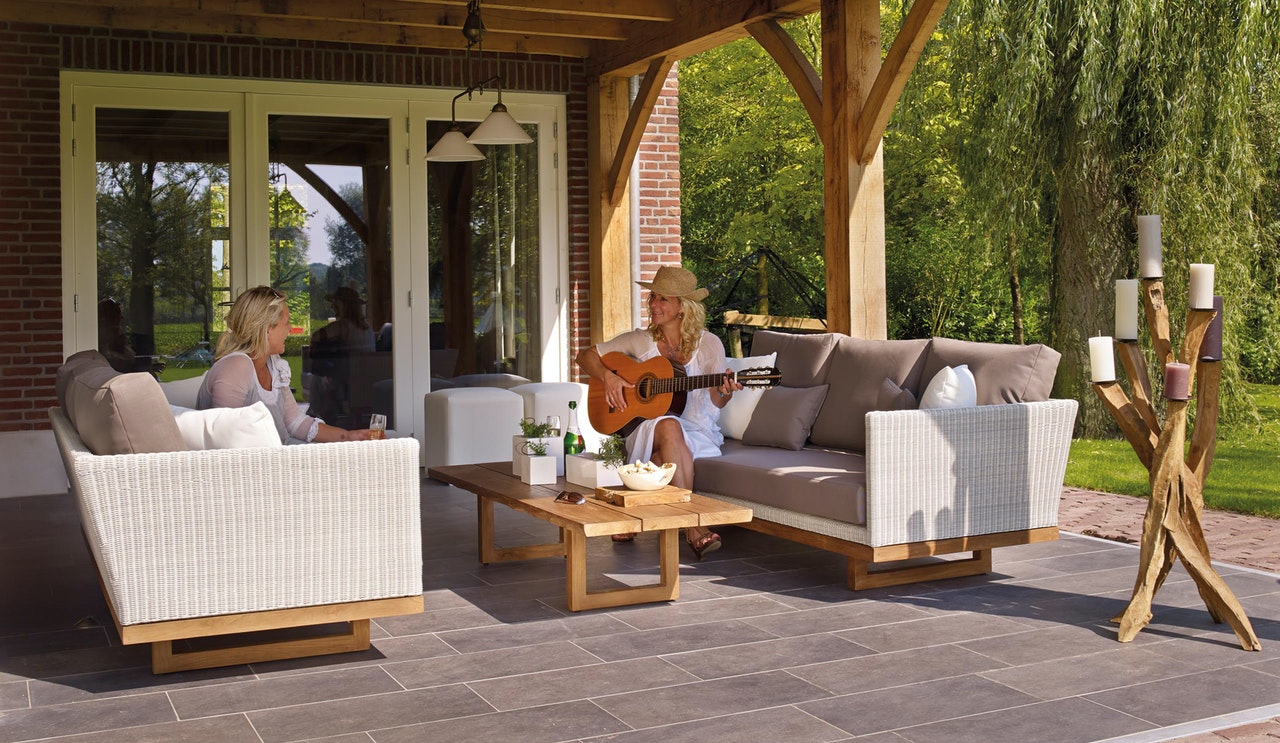 Keep things practical with built-in seating
While there is a way to shop sustainably for outdoor furniture, some homeowners may decide to eliminate the need for patio furniture shopping altogether. This can be done by opting for weather-resistant built-in seating instead of purchasing separate furniture pieces for the patio.
Adding deck seating seems to be the most popular choice as the wood infuses the space with a warm and welcoming vibe and it's perfect for creating an outdoor rustic room, but there are a number of other eco-friendly options to choose from. Whether you go for curved or L-shaped benches or choose to install a swing or a hammock will depend on your personal preferences and, of course, the amount of space available.
Infuse your patio with gorgeous greenery
Is there anything that plants can't make better? Low-maintenance ones are the way to go as they'll beautify your outdoor space while also requiring minimal care. When selecting container plantings for your outdoor sanctuary, it all boils down to what you're looking for in a plant.
For a fragrant aroma, consider planting luscious-smelling gardenias or jasmine. For pops of color, go for vibrant cordylines – they'll be sprucing up your patio year-round. And if you think your patio could use some texture, choose plants such as Dragon's tree or Burro's tail.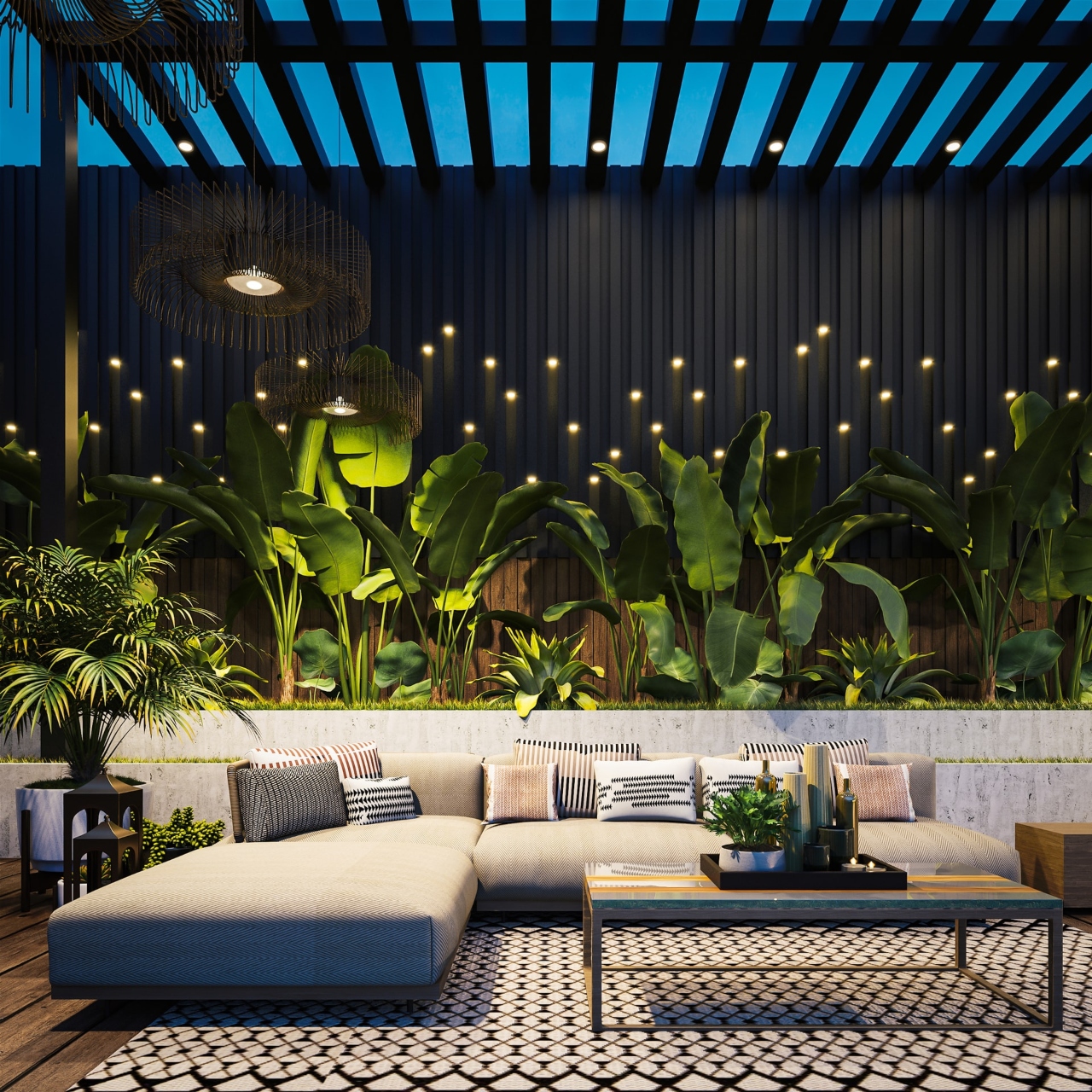 Up the coziness factor with outdoor rugs
Something as simple as adding a cozy layer to your outdoor space can really elevate your patio and make it feel even more welcoming and inviting. Comfortable floor coverings don't only provide cozy underfoot for those cool summer evenings, but they also act as a unifying decor piece that ties all the elements together.
There are a number of green options when it comes to finding the perfect modern outdoor rugs for your patio, from rugs made from recycled PET fibers to ones made from biodegradable and natural materials. They're easy to care for and cleaning them is as easy as washing them with water and letting them dry on the sun.
Build a fire pit from recycled materials
Fire pits are multipurpose outdoor add-ons every backyard can benefit from. They encourage gatherings, provide light and heat during those chilly evenings, and they're sure to make your backyard movie night or al fresco dining experience even cozier and allow you to spend some quality family time. Plus, they can be used for grilling and outdoor cooking without relying on electricity.
If you're considering building one, the most sustainable way to do it would be to go for recycled materials such as salvaged stone or bricks. Not a fan of DIYs? Purchase fire pits made from recycled materials and spare yourself the hassle.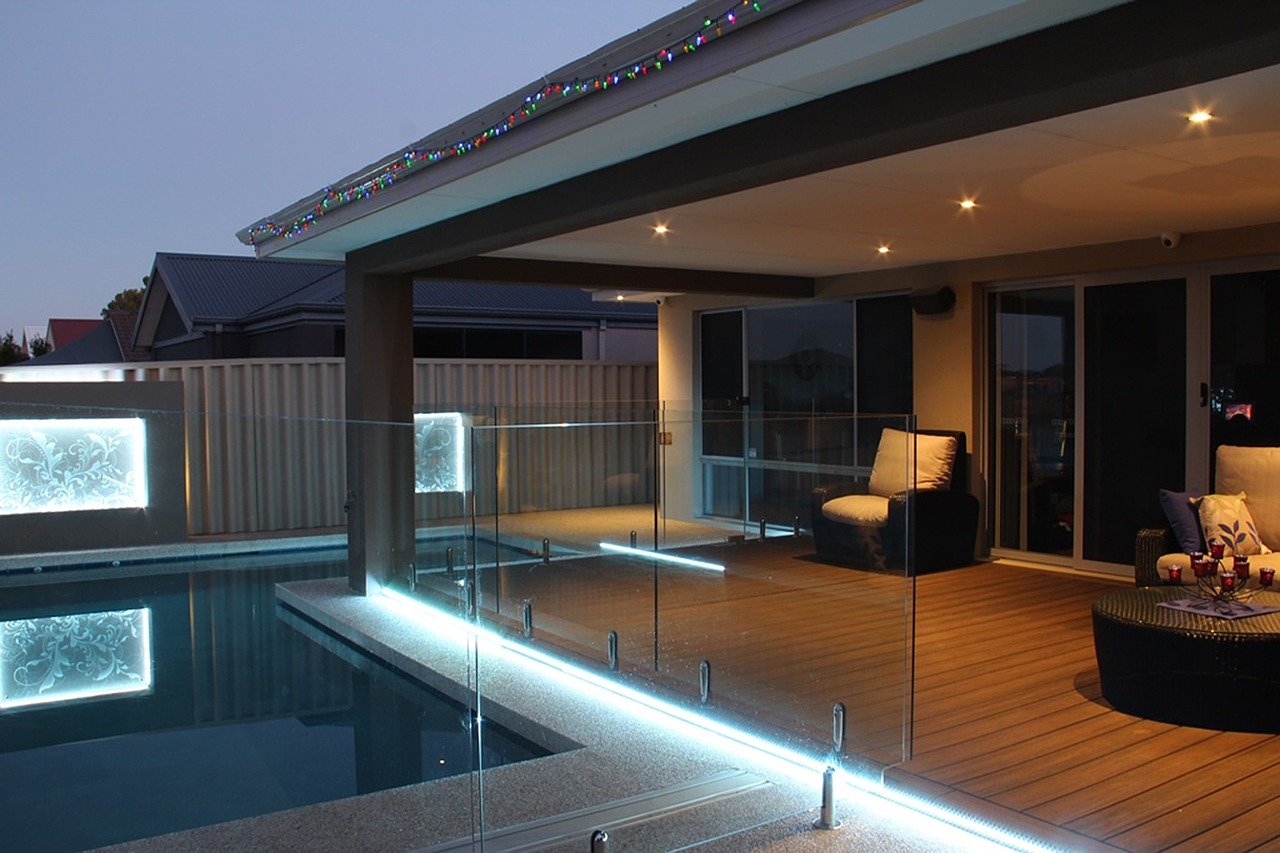 Illuminate your patio with eco-friendly lighting
While the fire pit is sure to infuse your patio with a sense of coziness and act as a practical heat and light source, you still need to brighten up other areas of your outdoor space. Strategically placed lighting sources will make it easier for you to navigate your outdoor space and do so in a safe way when the sun goes down.
For an eco-friendly backyard, LED lights are considered to be the most sustainable choice, especially solar-powered models. Lights with any one of these two features will be a great addition to your outdoor space, but combined is even better and more sustainable. Make your backyard more useful and safe by adding lights to your pathways, steps, floors, and patio roof, and watch as your outdoor area becomes more comfortable and sophisticated.
Wrapping up
Outdoor spaces can become earth-friendly summer oases with just a bit of effort and creativity. And it doesn't have to mean sacrificing style, function, or comfort. Rely on these tips to make outdoor living more special and stay green while you're at it.