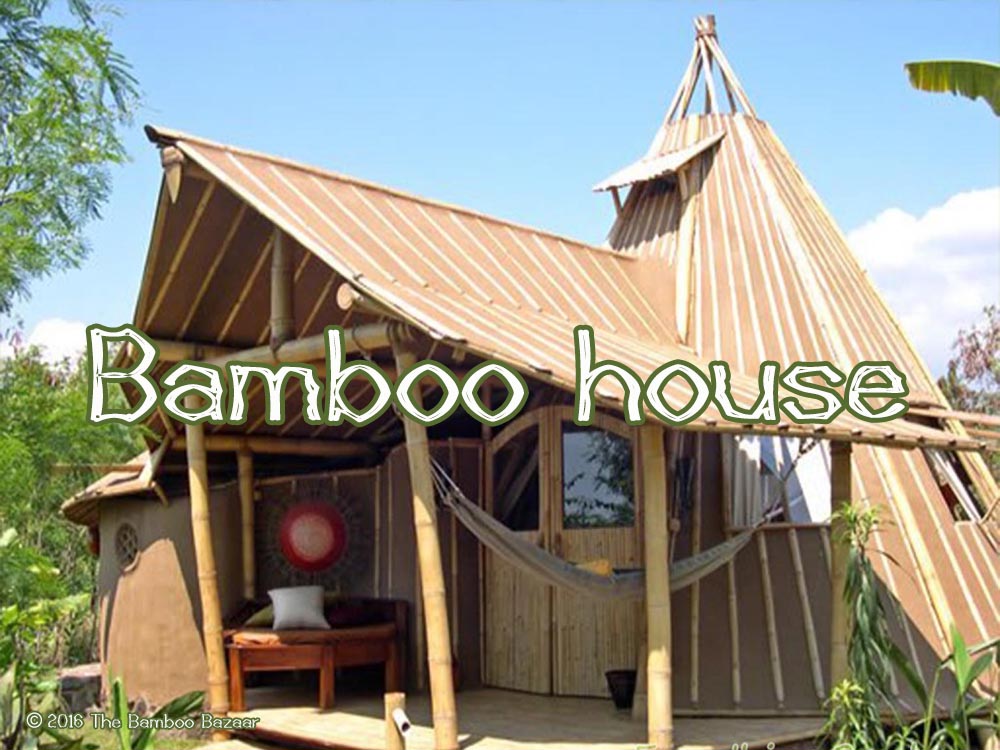 Bamboo house
Eco-friendly house, the most buzzing word over many decades. Due to the excessive pollution of the environment man are looking for an optional way to live in with the most security. The bamboo house can be undoubtedly the best option here. Now let's discuss the construction of an eco-friendly bamboo house and why it is beneficial for the environment.
Key elements for the construction
From earlier periods people are using concrete which is the mixture of cement, steel, and sand for the construction of the building or any construction which consequently resulted in environment pollution and we are the sufferers. As we need to lead a healthy life so it is evident a find a solution. Bamboo house is one and only option for the unanswered burning question over decades.
Bamboo house is made from a bamboo tree which grows within 2 to 3 years on average. Bamboo is very easy for harvesting because you don't need to have much farming experience or even look after that. When you start cultivating it, it just needs little water which they can absorb from the soil. It grows faster in the wet area.      
 Seasons for h
arvesting bamboo
Harvesting of bamboo tree varies in tropical areas. Mainly summer season and middle of autumn and winter season are best for harvesting bamboo trees. It takes 6 to 12 weeks to gain its stable condition for making a structured framework. As no chemicals are used, and there is no burning, it is very eco-friendly. And as the bamboo tree is renewable to grow again, so there is no problem in biodiversity too.
Storing and preservation of bamboo
After cutting your desired bamboo from a bamboo tree, it needs to be preserved with some protection. Because it can be rotten sometimes due to not taking care properly or preservation. Some measures should be taken to get the most eco-friendly attitude.
By the Leaching process of Bamboo
It is mainly storing bamboo in water. You can add some chemicals for more safety. The process helps you to increase its tensile strength which gives a strong and permanent formwork for your bamboo house.
By the Drying Process of Bamboo
It is a traditional process for the preservation of the bamboo. As bamboo has a small creeping possibility, so when it comes in contact with natural heat i.e. sunlight it starts shrinking, and the water gets absorbed rapidly.
Adding Some Low-Cost Chemicals
You can also use some chemical solutions especially Boric-Borax solution for the best result of preservation. By soaking your bamboo in this solution helps you getting Prevent from the unwanted insect attack, gain strength, and higher efficiency.
Now decide for yourself!
Here we have given the advantages of a bamboo house. In conclusion, we can come to a final decision that making a bamboo house is of total worth. It saves money and does no harm to nature. It is easy to go and live. For getting other eco-friendly bamboo advice, you can visit here where you'll find some measures that are imperative to live healthily. When you have finished building your bamboo house how about some furniture like bamboo chairs and bamboo shades?
The Bamboo Bazaar is a participant in the Amazon Services LLC Associates Program, an affiliate advertising program designed to provide a means for sites to earn advertising fees by advertising and linking to Amazon.com.
© 2016 The Bamboo Bazaar