Improving Before Moving: A Room-by-Room Guide
In a perfect real estate world, every home on the market would be move-in ready. As we know, that's not always the case. Most new homeowners either need or want to make changes to the house, but waiting to make these changes until they move in can make renovations challenging to downright tricky. Ideally, it's best to make home improvements to a newly purchased home. In this guide, we'll explore some improvements and renovations you can make to your new house before you move in.
Making General Home Improvements
Although many changes you choose to make to your new home may confine to individual rooms, you may need many improvements throughout the house or renovations to enhance the entire home. Many of these renovations can add value to your home before you even move into it. If you're able to make these changes before you move in with all of your belongings, you'll save yourself considerable stress.
Interior Painting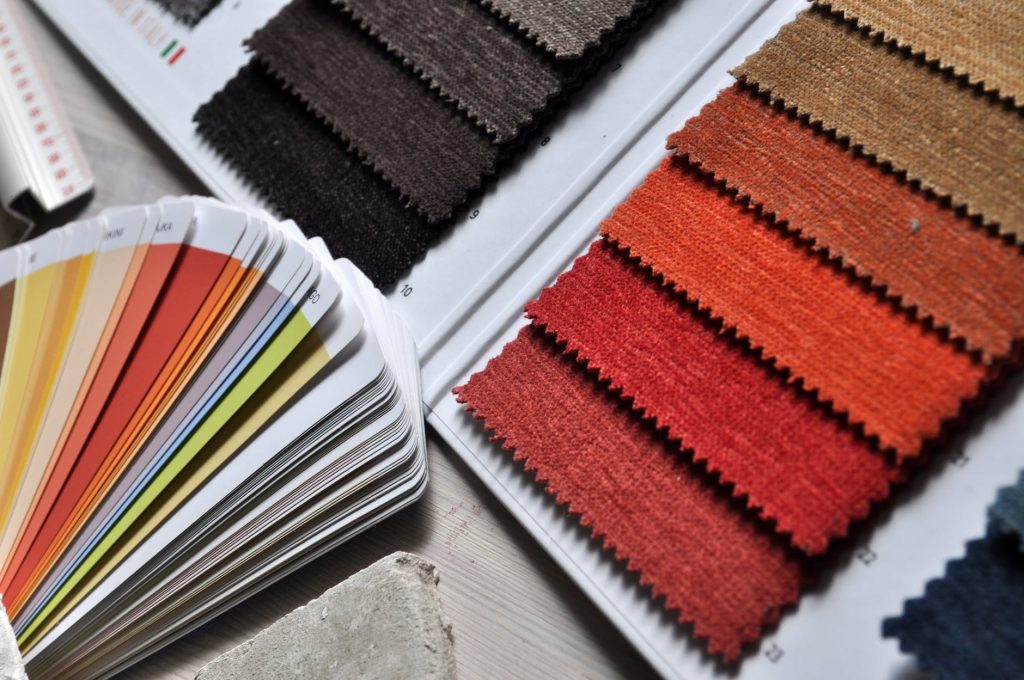 It's a good idea to paint your interior before you move in. Not only is it inconvenient to have to cover furnishings or move them around to protect them from dripping paintbrushes, but the paint fumes can be highly irritating to members of your household, including pets. Without any furniture or boxes in the way, you or professional painters can quickly get the job done. Since it's your house, you can add any color or wallpaper to your walls to create your own aesthetic style.
Winterizing and Waterproofing
In many cases, home inspectors may have uncovered issues that homeowners should tackle right away. Your inspector will be able to inform you if your house is well insulated. You may wish to add insulation to your attic or other areas before cold weather strikes to save money on your energy costs and reduce wear and tear on your HVAC system.
Waterproofing is also an important consideration, especially if the home has suffered any seepage or flooding in the past. You'll want to keep your belongings out of vulnerable areas like the basement until you can have your new house waterproofed. Although this may seem like an inconvenient expense just when you're getting set to move in, it will protect your home and even add value to it.
Flooring, Walls, and Carpets
Be sure to carefully inspect your floors, walls, and carpeting before moving in. It's much easier to renovate a floor or replace the carpeting when the house is still empty. Even if these features are in good condition, you may not find them aesthetically pleasing or conducive to your lifestyle. For instance, you may have pets and prefer bare floors to carpet. Even if you don't intend to make changes to your flooring or carpeting, you may want to deep clean these features before moving in.
Additionally, the walls may need some attention before you move in and begin to hang draperies, photos, or wall art. If you're planning to paint, you'll want to make any wall repairs first, such as filling holes or installing decorative elements like crown molding.
Shelving and Storage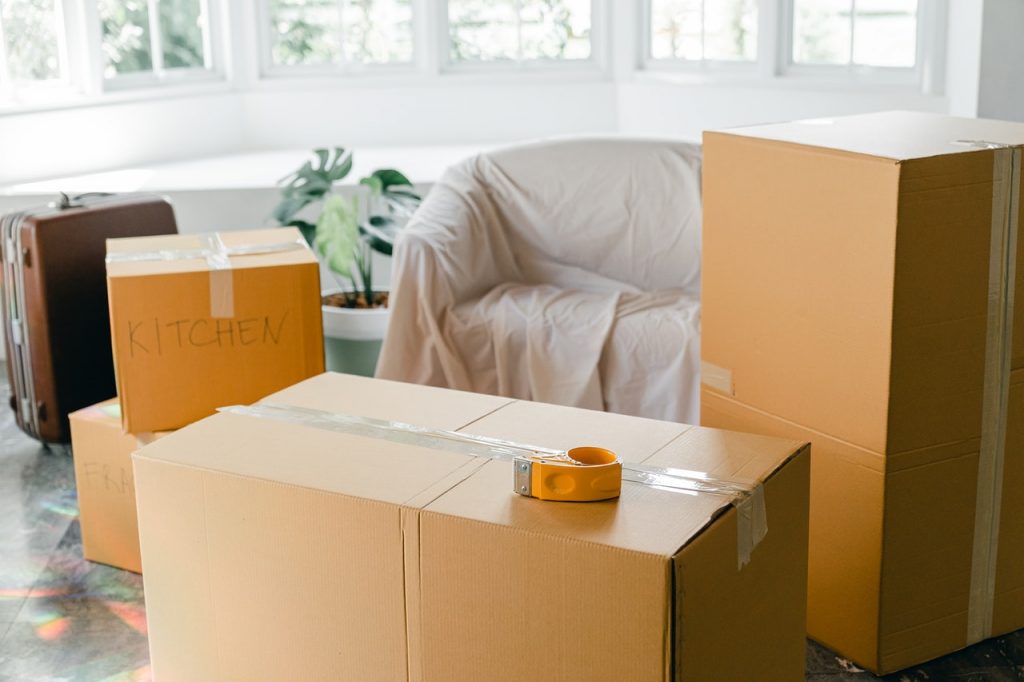 Enhance the move-in process by ensuring that you have adequate shelving and storage for your possessions. When these elements are in place, you'll have an easier time settling in with all your belongings neatly stowed.
Major Home Systems
A thorough pre-purchase inspection may have alerted you to some issues with your home's essential systems like its electrical, roof, or plumbing. Repairing or replacing elements of these systems is simply easier when none of your furnishings are in the way.
Smoke and Carbon Monoxide Alarms
Before moving into your home, be sure to check all smoke detectors and carbon monoxide alarms. You may even wish to install additional alarms to ensure that your home has adequate coverage in the event of one of these emergencies.
Major Floor Plan Renovations
If you intend to renovate your kitchen or knock down walls to achieve an open floor plan, you'll save yourself headaches by tackling these projects before you move in. It'll be easier for you and the contractors you hire to perform all the necessary work when no household occupants and belongings are present.
Take Measurements
Before moving in or ordering new items for your home, take time to measure each room, including floors and windows. Measuring will help you order appropriately sized items for your house.
Deep Clean
Although the house you buy may seem clean upon inspection, there's nothing quite so satisfying and comforting as knowing it's clean. Deep cleaning can take time, and it's easier to accomplish when the home is completely empty.
Room by Room Guide
Use this room-by-room guide to transform your new house into your ideal home.
Bedrooms
Bedrooms tend to be highly personal spaces. You'll want to transform the bedrooms of your home to suit the household's needs. First, consider whether you need more storage space. You might want to construct a walk-in closet or hang shelving before moving in. Some other elements of the room you may wish to change:
Flooring type
Carpeting
Draperies/blinds
Ceiling fan/lighting fixtures
You may also want to add some smart features to your bedroom or install decorative elements like mirrors or art before moving in all your belongings. If you're moving in with kids, you might want to construct loft beds or other special kid-friendly features.
Bathrooms
Your home's bathrooms may be outdated. By renovating and updating them, you can enhance your home's value. Even if you intend to leave them as is, you should check the plumbing to make sure there are no leaks. Also, be sure that no moisture damage has occurred that could lead to a mold problem. Consider installing the following items to create highly functional and aesthetically pleasing spaces:
Built-ins (if you don't have a linen closet, built-in bathroom storage can be a necessity)
New sink/tub fixtures
New toilet or vanity
Tub repairs or re-glazing
Living Room
Before moving to a new place, you may want to transform the living room with updated features like vibrant paint color or eco-friendly flooring like bamboo. Whether you intend to use this room as a formal space or a relaxing family room, you'll want to design it accordingly. A few changes you may wish to make to your living room include:
Lighting
Install or change the ceiling fan
New drapes or blinds
Shelving
New windows
Dining Room
Don't fancy carpeting in your new home's dining room? It's much easier to tear it out or replace the flooring before moving in your dining set. Whether your dining room is strictly for dining or you intend to use it as a space for completing work or homework, you may wish to install some built-ins for storage or improve the lighting. Again, you can more easily change the floors and wall color before your move.
Kitchen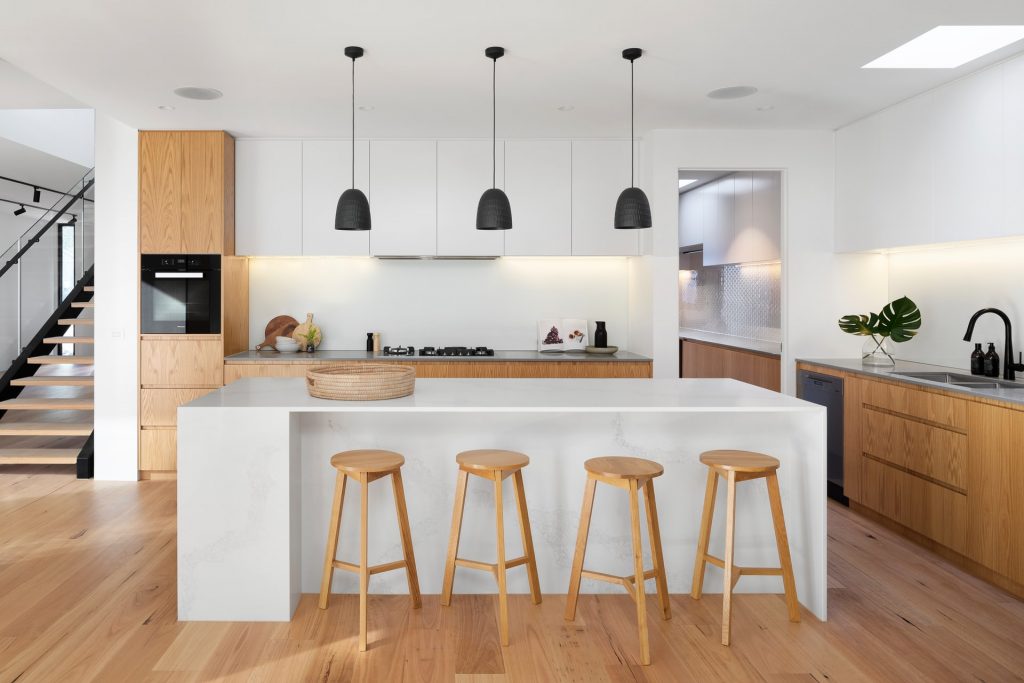 A major kitchen remodels or renovation is a big job that can disrupt the entire household. For this reason, it makes sense to tackle even minor changes before you move in. A kitchen renovation can necessitate modifications to the plumbing and electrical systems. It may involve changing the flooring and countertops as well as the wall color and window treatments. Before moving in, you may also want to:
Change or add cabinets
Change or add cabinet hardware
Add additional storage features
Install new appliances
Build a kitchen island
Install a pan rack
Install new faucets
Add more lighting
Construct a walk-in pantry
Change the flooring
Remember, too, that kitchen upgrades can add value to your home. Although it may seem like a substantial expense just as you're moving in, these changes are also an investment into your new house.
Laundry Room
When buying a home, you may not be especially pleased where the laundry facilities are currently situated. For instance, you might not want to lug laundry up and down from the home's basement. If you're going to move the laundry area to a different level of the house, it's more convenient to do so before you move in. Also, be sure the current laundry room's connections support your particular machines. For instance, you may have a gas dryer, but your new home may not have a gas line. In such cases, you may need to switch to an electric dryer.
A few ideas to help you transform your laundry room include:
Adding built-ins or cabinets to the room for storage
Custom storage features for seasonal clothing or bulky outerwear
Installing shelves or organization features
You can make your new house feel like home before you move any of your possessions into it with these move-in tips. Home renovations can be messy, cumbersome jobs. By waiting to move in until you complete your renovations or decorative updates, you can more easily protect your items and prevent disruptions to your household. Keep these ideas in mind as you plan your next move.