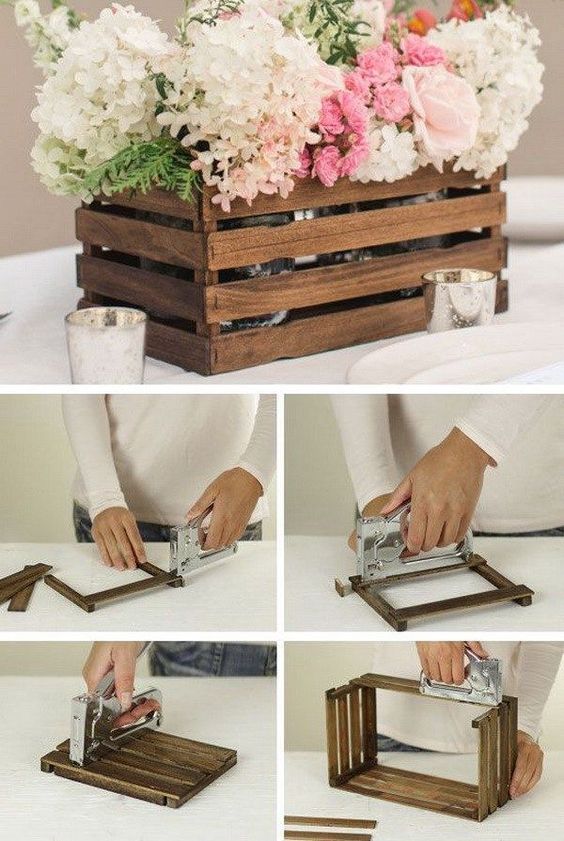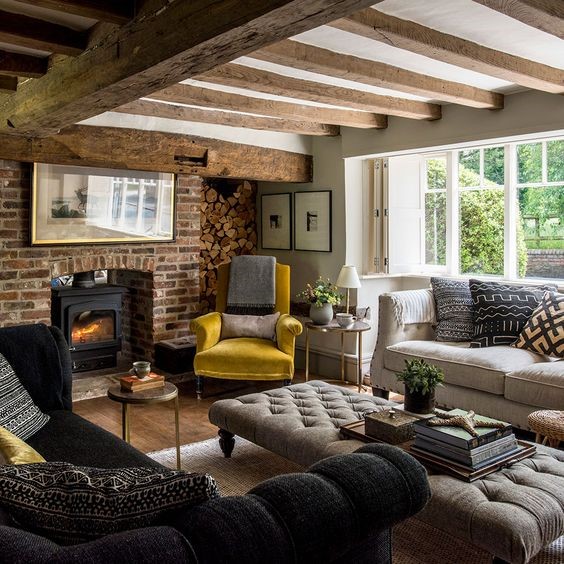 Today there are so many interior design styles that choosing the one for your home might be a challenge. A lot of people advocate minimalism, both as a decor style and a lifestyle; but not all of us can live in such bare surroundings, void of warmth. Thankfully, you have plenty of other options that might work better with your mood. Take, for instance, rustic decor: it is the perfect amalgamation of antique charm, nature, and coziness. And these elements all work together not only to create a beautiful interior but even beyond that, they can create an atmosphere that is hard to compete with and influences your mood more than you would think. To learn more, continue reading.
Natural materials in rustic decor
One of the main features of rustic decor is that it uses a lot of natural materials. Wooden surfaces – especially those raw, unfinished ones bring nature very close to you, and all this paired with other natural materials such as wool rugs, throws, and pillows made of natural fabrics and stone details on the walls in the dining room or even the bathroom create an especially natural feeling in the entire home. The concept of biophilia is probably not foreign to you, and in that case, you probably already know how the closeness of nature positively influences our psyche and even our wellbeing, lowering our stress levels and helping us reconnect with our roots. Therefore, stepping inside a room that reminds you of being in nature immediately improves your mood.
Warm hues

Naturally, rustic decor prefers the use of natural materials; and these colors are going to be the most present in a rustic interior. In addition to the various shades of brown that the furniture and other elements already bring in, the preferred wall colors are also warm brown shades as well as warm greys; less typically, even antique-looking yellow shades. All these warm colors will make the interior appear warm and inviting; spending time in such an interior is pleasant and calming. Just turning to residential painting services and giving a new look to your walls with one of these colors is already a great step towards a cozier interior, even if you leave the rest of the decor for a later date.
Cozy elements
A rustic living room more often than not involves an enviable centerpiece: a fireplace. A fireplace is a stylish addition to any interior, but it has an especially big effect on a rustic one.  Of course, it brings in warmth both in the literal sense and in the figurative one; and therefore, it gives the inhabitants of the house a comfortable feeling. On winter nights, this fireplace will become the center of social interactions as the family gathers around it to spend time together; just like in the old times when there wasn't yet technology making people turn inwards. All in all, a fireplace can contribute to creating a warm family atmosphere and improving the moods of all the members.
Decoration
Decorating in the rustic spirit is all about repurposing old items and cherishing antique pieces that have been your family's possession for a long time. Therefore, it allows you to display all those things you hold dear but otherwise would have no use for. Some of these items might have sentimental value for you and seeing these items every day will remind you of happy memories. In addition, you can hang up family photos in ornate rustic frames and always have those most important to you insight. Nothing uplifts your mood like seeing your loved ones does.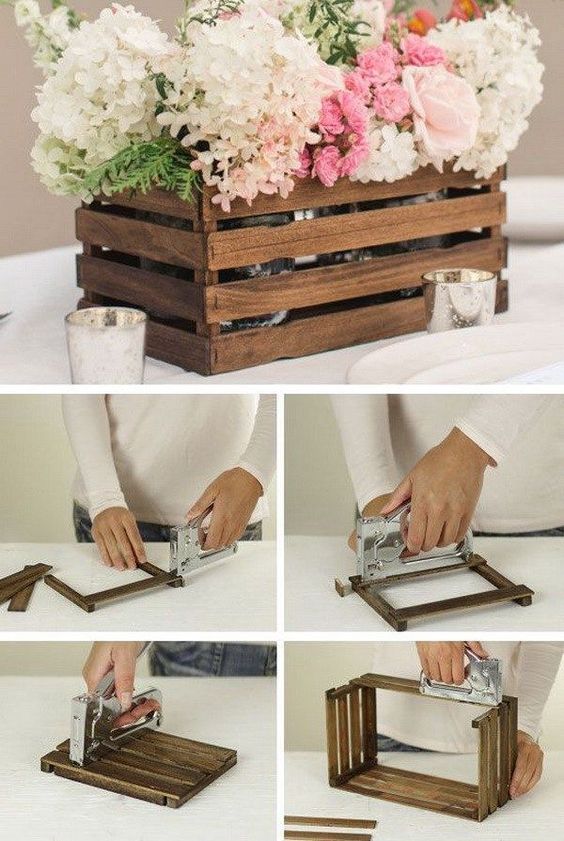 It's worth purposefully creating a rustic interior as it's not only stylish but as said, it also influences our moods for the better and balanced. So, when renovating your living space, reveal that hardwood floor and go for a warm shade of wall paint; you will immediately feel the difference.