We spend a significant amount of time in our bedrooms, so it's natural we wish to improve important spaces as much as possible. When it comes to finding the perfect mattress, things get a little complicated. Your choice will be the key to achieving a great night's sleep and the right comfort level. If you are somebody who cares not only about comfort but also about high quality and safe materials, organic mattresses are the go-to products. PlushBed's Botanic Bliss Organic All Latex Mattress is a popular option for those who would like the best organic comfort and superior adjustability.
About PlushBeds
PlushBeds is a California-based luxury manufacturer and retailer. They are mostly known for crafting from pure and botanical materials, which promote good health and promote quality sleep. Their materials are toxin-free and are certified with GreenGuard Gold status — a certification earned by around 1% of all mattresses. PlushBeds natural mattresses have earned a stellar reputation and are often recommended by orthopedic specialists and chiropractors.  PlushBeds offers 4 varieties in mattress.
PlushBeds Botanical Bliss Organic All Latex Mattress
PlushBeds Memory Foam Mattress
PlushBeds Sofabed Mattress
PlushBeds RV Mattress
PlushBeds Botanical Bliss Organic All Latex Mattress
PlushBed's Botanical Bliss Mattress is one of the best organic mattresses in the market according to the Sleep Foundation. In fact, a significant majority of users give PlushBed's Botanical Bliss high ratings. Among its greatest benefits is its excellent support and comfort. Many users have stated that they wake up feeling well-rested, refreshed, and without any soreness. Below, we will dive deep into what makes this mattress so unique.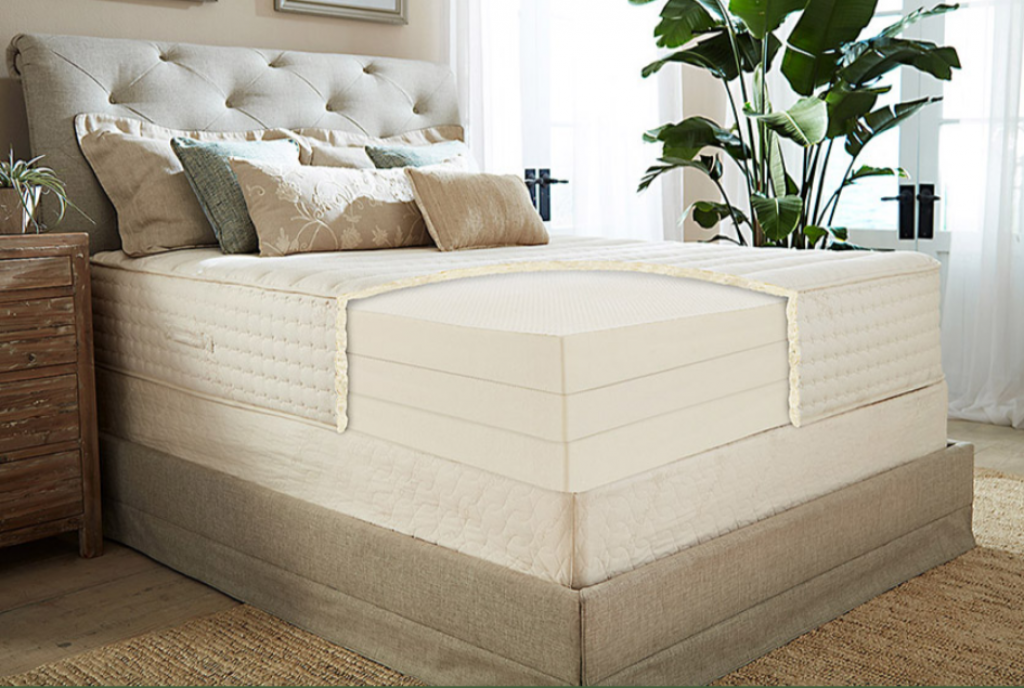 What's the PlushBed Botanical Bliss Mattress made of ?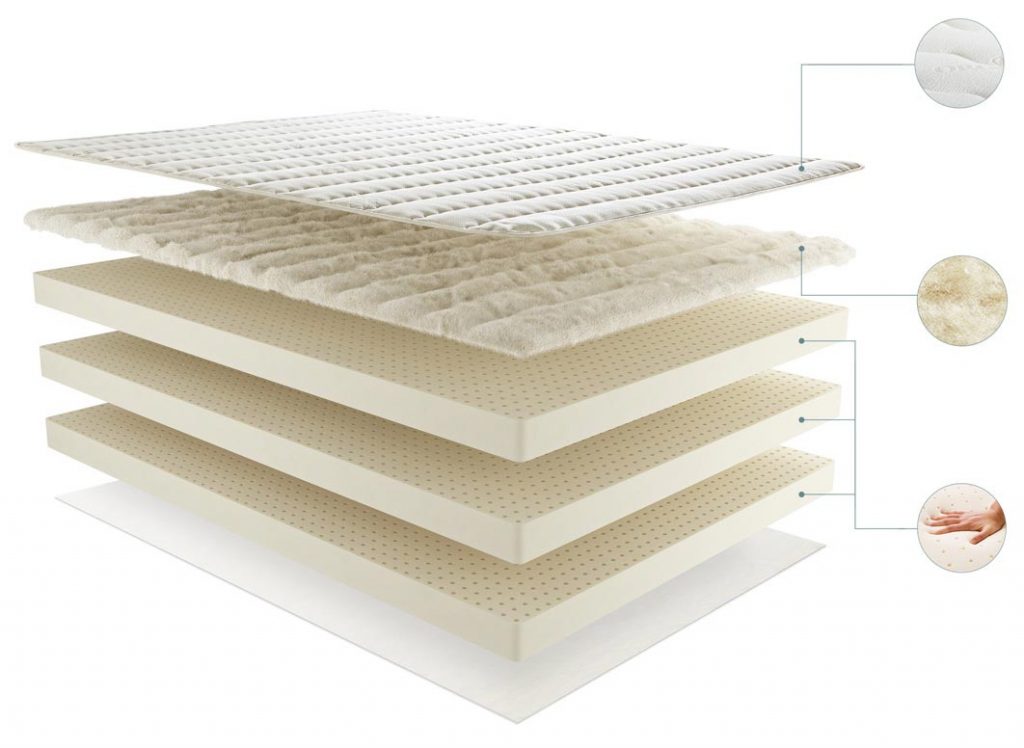 Image via PlushBeds.com
PlushBed takes pride in the use of organic materials and this mattress is no exception. It is made of 100% natural latex with several layers of Dunlop latex from Arpico. Each layer is calibrated to a different firmness, which is ideal for these clients who prioritize pressure relief. 
The Botanical Bliss is also made of organic New Zealand Wool. The certified organic wool breathes naturally and helps the body keep a well-regulated cool and comfortable temperature during the night. It also provides excellent and soothing support. 
On top, you can find a soft, knitted organic cotton cover, which offers unrestricted airflows and moisture absorption. This helps you to sleep cool and dry on your mattress. As it is certified organic, you can rest assured that it doesn't contain dangerous pesticides or herbicides. 
How Firm is PlushBed's Botanical Bliss Organic All Latex Mattress ?
If you are looking forward to purchasing PlushBed's Botanical Bliss Organic All Latex Mattress, you can choose between two levels of firmness: medium or med-firm. The medium option is ideal for side sleepers and most sleepers. It ships with a soft top layer, a medium-soft middle layer, and a medium bottom layer. If you are a stomach or back sleeper, then the med-firm option is your best choice. For a quick and simple comfort change, you can simply swap the top soft layer with the middle medium layer. 
Pressure Relief
Everyone experiences aches and pains at our joints, shoulders, hips, and lower back now and then. This is why your mattress should offer as much relief as possible so you can enjoy restorative sleep. PlushBed's Botanic Bliss components — the latex layers and organic cotton — aim to provide the maximum pressure relief. 
Side sleepers
The Botanical Bliss Organic Mattress medium option is the best for light sleepers. You will find that it relieves pressure in the hips and shoulders more successfully. If you are a side sleeper who weights more than 130 pounds (60 Kg), the med-firm option will provide you with more cradling and support. 
Back sleepers
The med-firm option is more beneficial for back sleepers who weigh more than 130 pounds (60 Kg). It provides them with extra firmness and pressure relief. Lighter back sleepers also find this option appealing, yet, they tend to prefer the med-firm option. 
Stomach sleepers: 
The med-firm Botanical Bliss option offers a strong degree of support and pressure relief for stomach sleepers. Stomach sleepers who weigh less than 130 (60 Kg) also found the medium option more comfortable.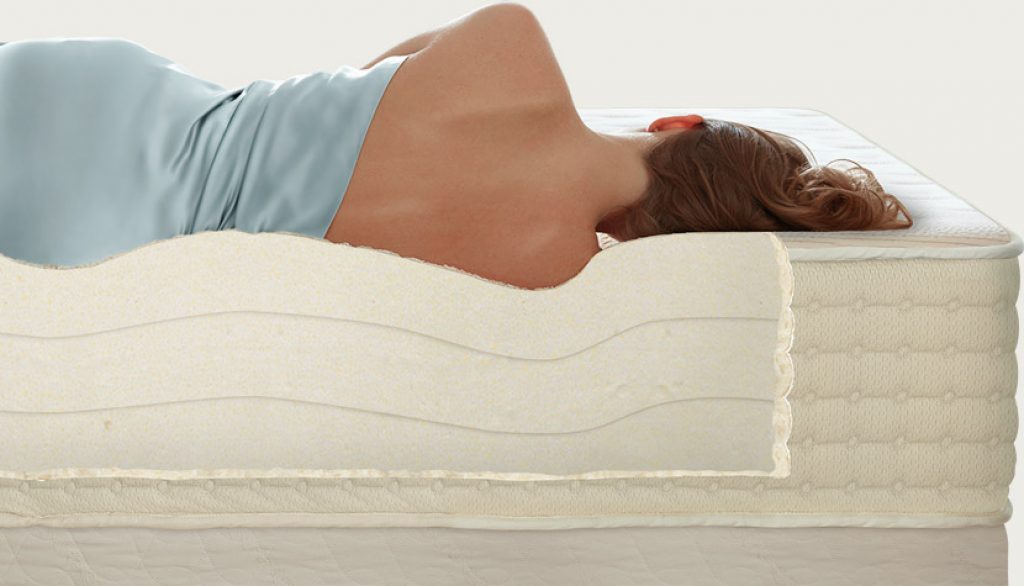 Image via PlushBeds.com
PlushBeds 12" Cool Bliss Gel Memory Foam Mattress 
Memory foam mattresses have a reputation for sleeping too hot in certain regions. If you are somebody who prioritizes temperature and comfort, this mattress is an excellent choice. PlushBed's Cool Bliss Gel Memory Foam Mattress uses advanced technology for cooling comfort and support. The key in the cool bliss gel memory foam layer, which dissipates body heat much faster than other brands in the market. It's highly breathable, with excellent pressure relief. What's more, its organic latex foam layer molds to your body naturally, giving you superior comfort. 
Details and key features
Cooling cover layer

Cool Bliss gel memory foam layer

Natural latex layer

Airflow layer

Supportive cover

Orthopedic foundation or premium adjustable foundations

Available sizes: Twin, Twin XL, Full, Queen, King, Cal King, Split King. 

Starting from 1,549 USD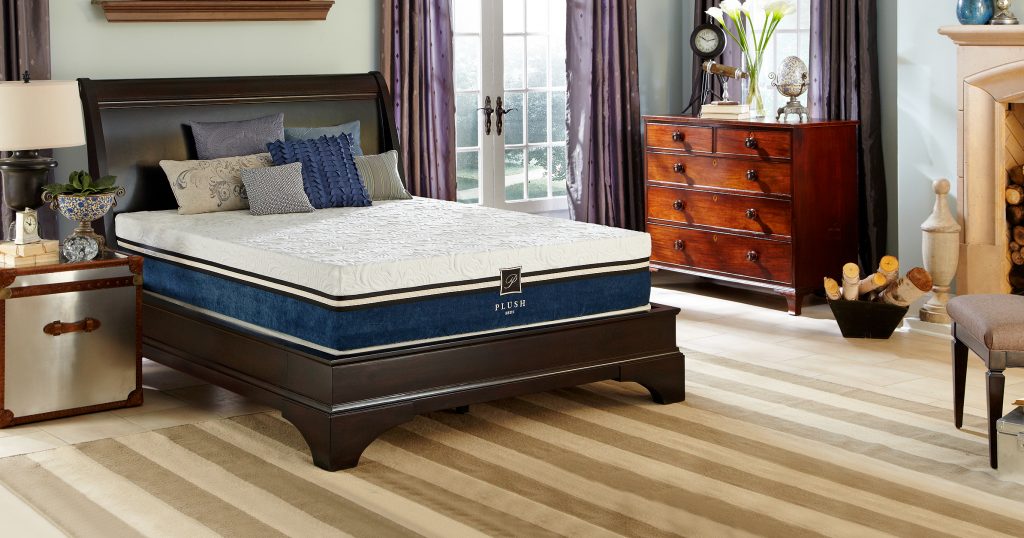 Image via PlushBeds.com
PlushBeds Slice of Heaven Sofabed Mattress
A very good choice for guests, living room spaces, and flat-studios. PlushBeds Slice of Heaven Sofabed mattress offers 4.5 inches of memory foam and high-density Plushfoam, a special product made of open-ended cells, which guarantees neither you or your guests feel any metal bars. It might be more expensive than your average sofa bed mattress, yet the design and the closely needed structure justifies the princes. You can expect unsurpassed comfort and support. You will also be able to move freely, unlike the usual sofa mattress. You won't have to worry about sweating either as the structure channels heat rather than acting as an insulator. It keeps your body cool as you enjoy a good night's sleep. 
Details and key features
Premium memory foam

CertiPUR certified Plushfoam

Closely knit cell structure

Available sizes: Single, Twin, Twin Wide, Full, Full Wide, Queen, Queen Wide

Starting from 349 USD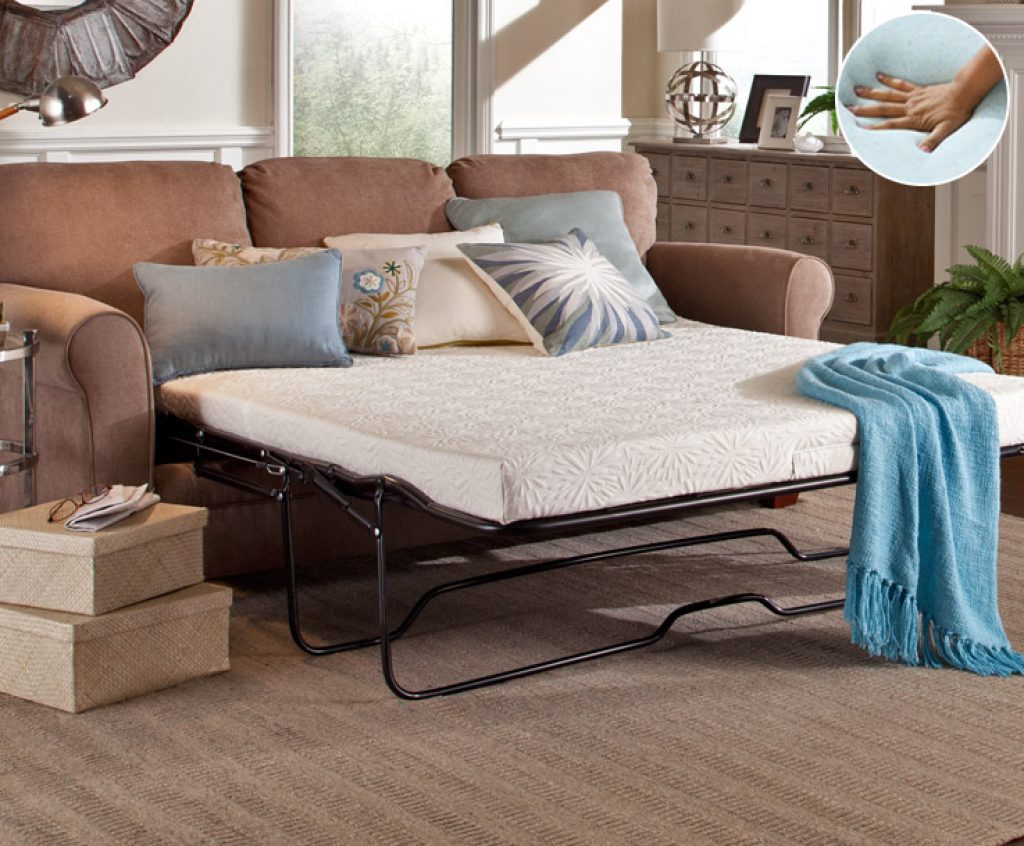 Image via PlushBeds.com
PlushBeds MobilePlush 6″ Original RV Mattress
As the name suggests, this mattress has been specially designed with recreational vehicles' users in mind. If you are tired of unsupportive RV mattresses, PlushBeds offers a comfortable and highly supportive option. Made with plush foam, a formula as dense as regular foam, the MobilePlush 6" mattress allows you to move freely. As you are laying on it, it's hard to remember this is an RV mattress. You will find that it does a great job at reducing pressure points, providing support for your shoulders, hips, back, and knees. 
Details and key features
Closely knit cell structure

Plushfoam

Available sizes: Twin, RV Special, Full, Queen Short, Queen, King

Starting from 909 USD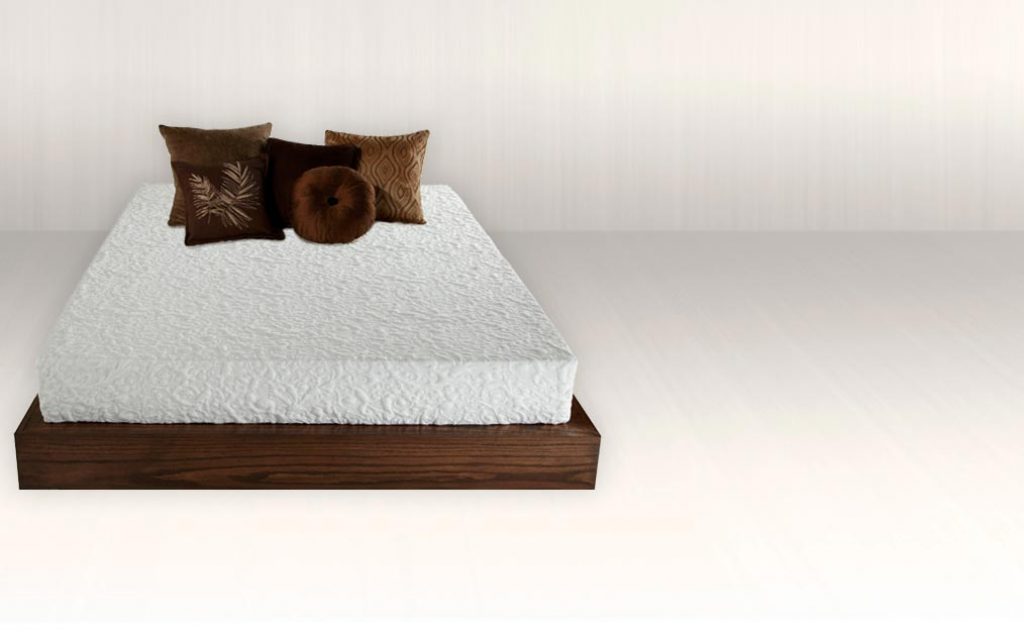 Image via PlushBeds.com
Are PlushBeds mattresses good or bad for your back? 
Improper bedding often causes pain points, including back pain. Back pain is a common occurrence for billions of people across the world and it can diminish a person's quality of life. People who suffer from this condition are immediately prompted to seek out the firmest mattress they can afford. However, medium-firm mattresses are also believed to be good alternatives for pain management. 
Natural latex mattresses offer the ideal firmness you need to properly support the alignment of your spine without causing additional strain on sensitive pressure points. What makes the PlushBeds mattress a good choice is the different levels of firmness. You can customize your mattress according to your needs. Many PlusBed Botanical Bliss Mattress users have praised its features, claiming they have helped them manage their back pain. 
What users are saying about PlushBeds Mattress
Reviewers have commented
my partner and I owned a memory foam mattress that was giving us back pain. I was also waking up drenched in sweat, feeling too hot. We decided to switch to this mattress and it has been an excellent experience. We have had it for a few months now and the back pain has disappeared. I haven't had any sweat issues either. We bought a medium-firm medium-sized bed. We switched the layers to make it even firmer.
Another user said,
Amazing! I definitely recommend this mattress, especially for those people with sleep and back problems. This mattress is great. I sleep on a high-end Tempurpedic for 10 years. This mattress is more affordable and I've never slept more comfortably. I used to need several pillows to position myself in a way that could minimize my back pain. Now, I use only 1 pillow and sleep better than before. 
Of course, it is important to bear in mind that back pain is a complex condition and the product might not deliver the same, positive results for everyone. 
Taking care of your PlushBeds mattress
Although a PlushBeds Mattress is typically highly resilient, you should take certain precautions so it will not degrade or decade over time. Here are some recommendations. 
Avoid direct sunlight.
Give it appropriate ventilation.
Cover it with a washable, waterproof mattress protector.
Keep high-hear devices (electric blankets, irons, or heating pats) away from any latex components.
Avoid using cleaning solutions such as cleaning solvents or vinegar directly on the latex or the mattress cover.
Keep in mind that rotation is not necessary. However, you rotate (not flip) every six months.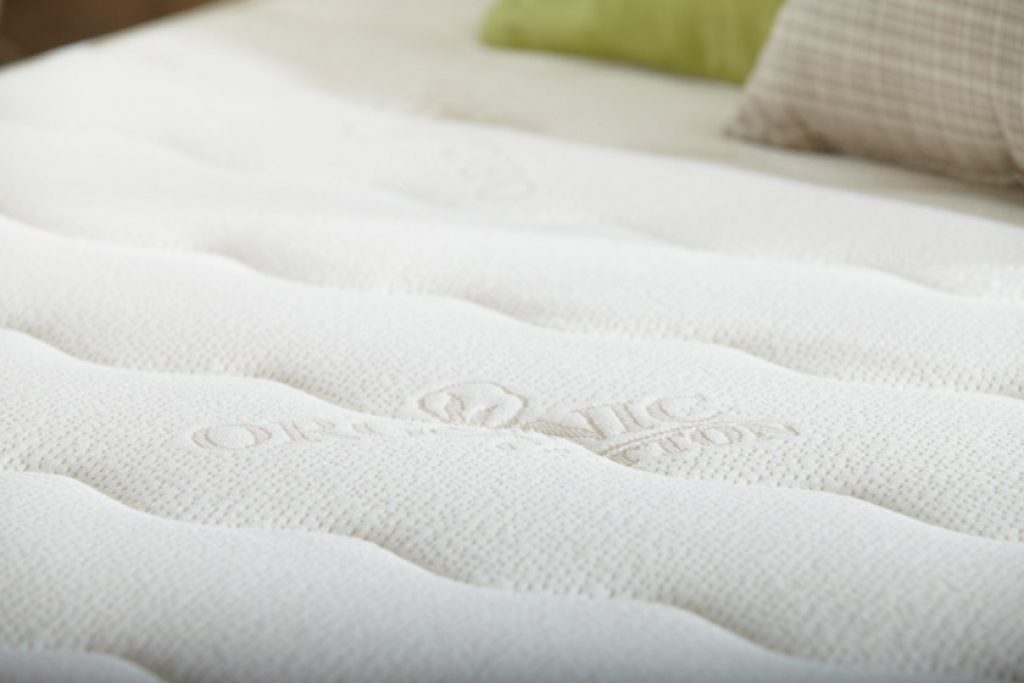 Image via PlushBeds.com
PlushBeds Botanical Bliss vs Loom and Leaf Mattress
The Loom & Leaf memory foam matt is another luxury mattress, which has been recognized by its high quality. Similar to PlushBed's Botanical Bliss, it uses organic and eco-friendly materials. The cotton cover ensures users keep you comfortable and sage. The main difference between the two products is that Loom & Leaf is made of a premium, memory foam layer as opposed to PlushBed's organic latex layers. Typically, latex doesn't provide as much body conforming as memory foam. 
When it comes to firmness, the Botanical Bliss Organic Latex mattress has the upper hand as it offers two levels of firmness — medium or med-firm. What's more, the King and Cal King size mattresses have a split layer design which allows for personalization of each side of the bed. Although users find Loom & Leaf to have the perfect balance between "firm and not too firm", this mattress doesn't have firmness level options. 
When it comes to budget, Loom & Leaf memory foam matt is the most affordable option. They also offer a 120 days sleep trial and a 10 years warranty. On the other hand, the PlushBeds mattress provides 100 days trial and a 25 years warranty. 
PlushBeds vs Tuft and Needle Mattress
Turf and Needle gained enormous popularity in the mattress industry by offering one of the lowest cost all-foam mattresses in the market. Similar to PlushBed's Botanical Bliss, Turf and Needle are free of harmful chemicals and has got a Greenguard Gold certification. 
The foam works to build lasting comfort. What makes this product unique is their individually pocket springs, which respond to unique pressure points and proved a subtle, lively bounce. Aa mentioned before, foam mattresses provide greater body-conforming than latex mattresses. It's important to bear in mind that the Tuft and Needle mattresses aren't ideal for everyone in terms of support. Even though most users report initial comfort and support of the spine, plenty of others have found the product to disagree with their backs. 
Both mattresses come with a 100 nights trial. The PlushBeds mattress is more flexible in terms of warranty offering 25 years as opposed to PlushBeds vs Tuft's 10 years limited warranty. 
PlushBeds vs the Avacado Green Organic Mattress
The Avocado Green is making a splash in the organic mattresses retail world. The Sleep Foundation also recognizes it as one of the top organic mattresses. It resembles PlushBed's Botanic Bliss as it too combines organic latex and responsive coils to create a balanced and supportive feel. 
In comparison to PlushBeds, Botanical Bliss, Avocado Green delivers excellent comfort thanks to its superior construction and use of cozy materials. Its comfort layer acts as a cradling support for your body curves. Nevertheless, it might not be as ideal for those users who value support. PlushBeds' Botanical Bliss has a more adaptive structure that helps the body adjust more easily. Its resilient properties distributed the weight evenly across the surface. 
In terms of value, the PlushBeds mattress is more affordable than Botanical Bliss. Both products come with a 25 years warranty. Yet, Botanical Bliss offers a longer sleep trial as users can take up to 1 year to decide whether the mattress is a good match or not. 
Get a free coupon 
If you have already made up your mind and wish to purchase a PlushBed's Botanical Bliss Organic Mattress, you could use the coupon code MEMORIAL20 to receive up to $400 in free bedding.