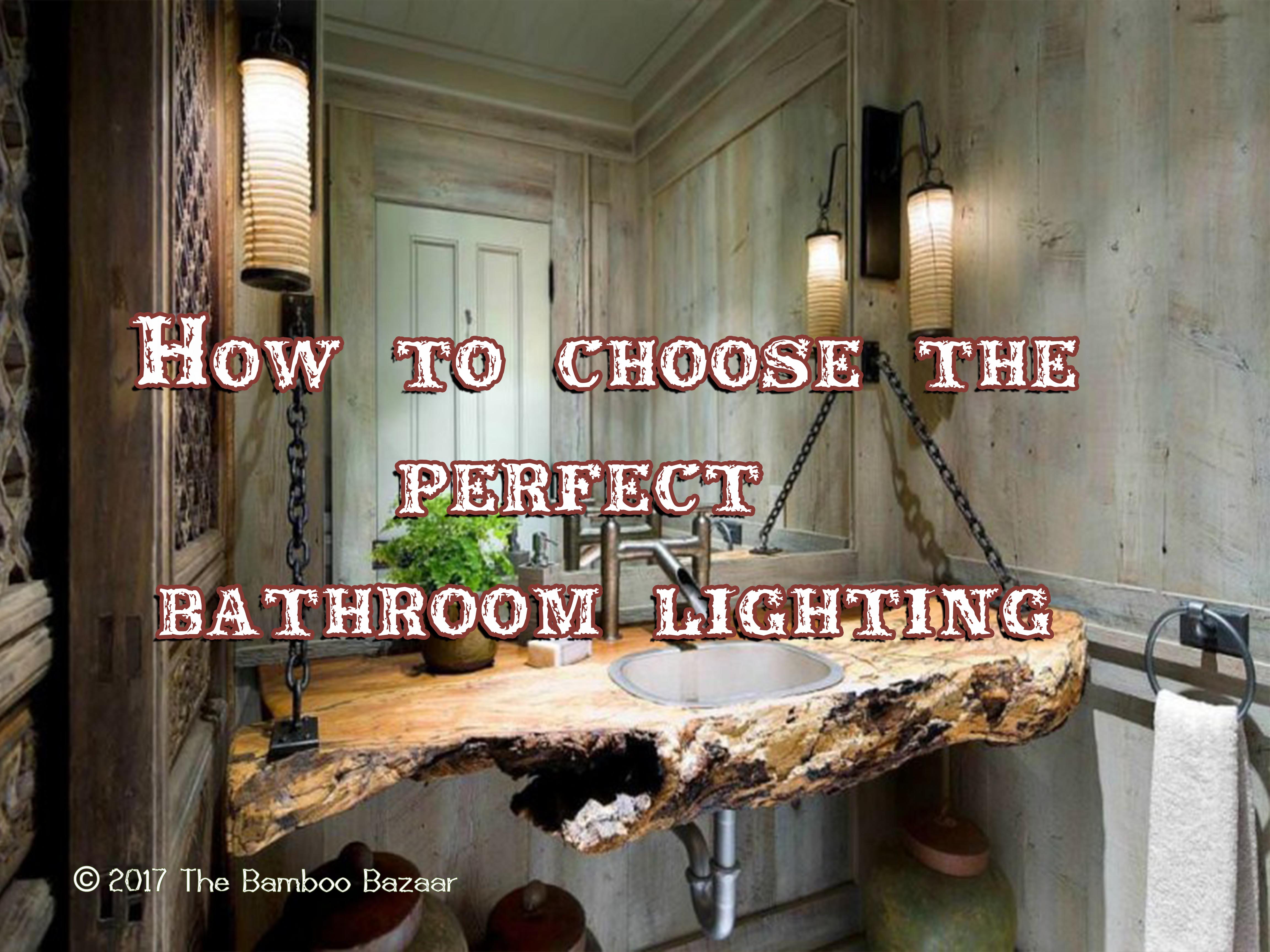 How to choose the perfect bathroom lighting
Lighting is one of the most important aspects of renovating a bathroom; it can change the whole ambiance and mood by switching on a light fixture. You can alter the color scheme, the style and the theme, but lighting can transform the vibe of the bathroom into something more cosy, inviting and cheerful. Why have a boring bathroom when you can have an exciting room instead! One of the easiest ways of changing the mood of a room is with bathroom lighting and vanity lights, they are timeless pieces of lighting, but how do you choose the right one? This is our guide to choose correctly, please read on…
1, The perfect size
There are two types of lighting for the bathroom, light bars and vanity lights. As this is a home ware website, we will be guiding you to choose the correct size of vanity light for your bathroom. Vanity lights can come in two, three or four light fixture types to suit small, medium and large bathrooms. You should choose a vanity light that is no wider than your cabinet or vanity. A vanity light should be around 75% of the mirror's entire length and center the light with the cabinet or in between two sinks. If you have a long cabinet, vanity or a double sink, you may need two vanity lights to get the job done.
2, The perfect finish
A vanity light does not have to match with the current faucets and fixtures in the bathroom. If you have a shiny look in the bathroom, then a polished chrome or silver crystal vanity light look will be appropriate. A brushed bath/shower unit and sink will look good with a brushed nickel finish; other finishes like brass and bronze are very popular at present.
3, The perfect bulb
The first thing to note is not to use exposed bulbs in the bathroom. There are a number of different options for the light bulbs that include coated, dipped and frosted glass for a definite flattering effect. Look out for vanity lights that have frosted or etched glass shades for the extra touch of refinement. Choosing the correct bulb is an important factor, there are two main types of bulbs LED and incandescent for a vanity light. We would advise a LED bulb as they emit less heat, they last longer and save energy.
4, The perfect style
Bathroom vanity lights come in a variety of different designs and styles, choosing the correct one for your bathroom is fun and easy, but a crucial decision as well. A luxurious bathroom that is full of detail and classical touches will probably suit a traditional/classic style vanity light. If you have a minimal style décor bathroom, then a contemporary or modern design of vanity light will be ideal and suit the room with ease. One of the biggest trends at present is the spa look with its clean lines and sleek fixtures. Just have a look at some high-class hotels and spas for inspiration of which type of vanity light to purchase.
The end bit
I hope you enjoyed my article on how to choose the perfect bathroom lighting? If you did please leave a comment below. Thanks for reading, Noi. The Bamboo Bazaar is a participant in the Amazon Services LLC Associates Program, an affiliate advertising program designed to provide a means for sites to earn advertising fees by advertising and linking to Amazon.com.
© 2017 The Bamboo Bazaar