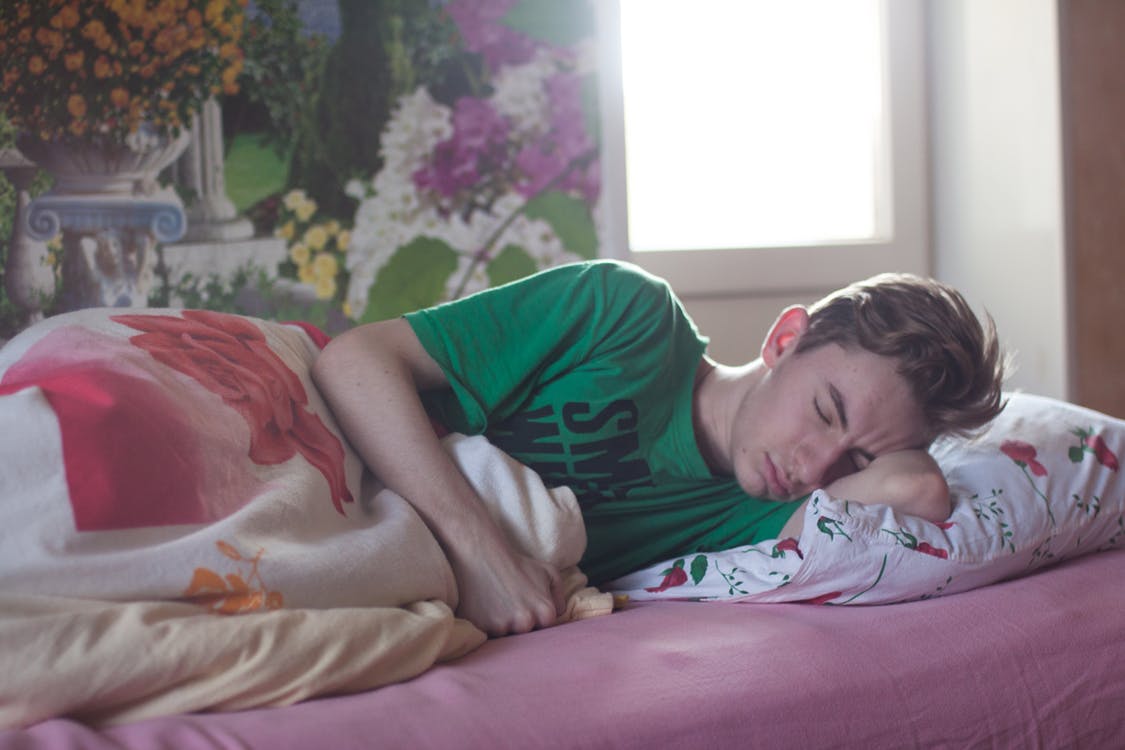 Having an adequate amount of sleep is essential for your body and health. Everyone sleeps in a different position. Some people are side sleepers, some prefer sleeping on the stomach. However, in whichever position you sleep it certainly affects your health.
According to the experts, it is highly recommended to sleep on your side as it gives relief from shoulder pain and neck pain. As much as sleeping position matters, your pillows matter equally. Therefore, always consider sleeping on the side with comfortable pillows.
So, what are the pillows work best for the side sleepers? Well, in this blog, we have handpicked some pillows that are perfect for you. To know more about it, keep reading the blog until you reach down!
Memory Foam Pillows
One of the most important things to remember while sleeping on the side is to keep the spine aligns. Therefore, for the side sleepers, memory foam pillows are a great option. It is a heavy-duty pillow that keeps the neck in a comfortable position.
The best part about the memory foam pillows is that it is super comfy and plush which gives you instant relief and good sleep. The filling used in the making of memory foam pillows is of supreme quality. Shredded foam is used so that there is no hard or solid surface. In fact, the memory foam will move around according to your shape thereby improving your sleep.
Latex Pillows
A latex pillows
either are made of solid latex foam or shredded foam filling. Since every individual has different sleeping preferences, hence they can select any latex pillow as per their requirements.
We highly recommend you to choose a latex pillow with soft material that easily provides comfort to the neck and shoulder. If you opt for the fluffy option in the latex pillow, then it will arrange according to your shape.
The pillows come with 100% organic covers and natural latex. For someone who is allergic to the dust and other irritants can go for latex pillows, as it is chemical free.
Bucket Wheat Pillow
For someone who is not an ardent fan of fiber and foam pillows can try the bucket wheat pillows
. The side sleepers can use the bucket wheat pillow for their neck support and get instant relief for the pain.
Moreover, the bucket wheat is never treated with harsh chemicals thereby making it an ideal choice for air circulation. Since it is fluffy, the pillow will mold into whichever shape they want.
Gel Infused Side Pillow
We all toss and turn around in bed, which disturbs our sleep. The gel infused pillows
will set according to your shape. With 100% cotton involved and luxurious feel, gel infused pillows are a great option for the side sleepers. Besides, it is covered with the 300-thread count.
When we say gel infused side pillow, it may sound that liquid is kept inside. But, it's gel-based fiber bead that is much more comfortable than the shell or any other fillings. Hence, it provides you great support during the sleep.
Back and Belly Contoured Pillow
Last but not least, back and belly contoured pillow which is in a rectangle but U-shaped version that offers you sound sleep. For the one-sided sleepers it not only gives you better sleep, but in case if you have pain in the neck, head, hips, shoulders, or back, then this a great pillow for you.
The cover is made of resilient cotton that will protect the pillow. You can wash it whenever you want and maintain clean for the fresh air.
We all have spent years of finding that perfect pillow giving us better sleep without tossing and turning around. Thankfully, in the above-mentioned blog, we have jotted down which pillows are best for the side sleepers. If you like the blog, then do share and drop your suggestions in the comment section below!