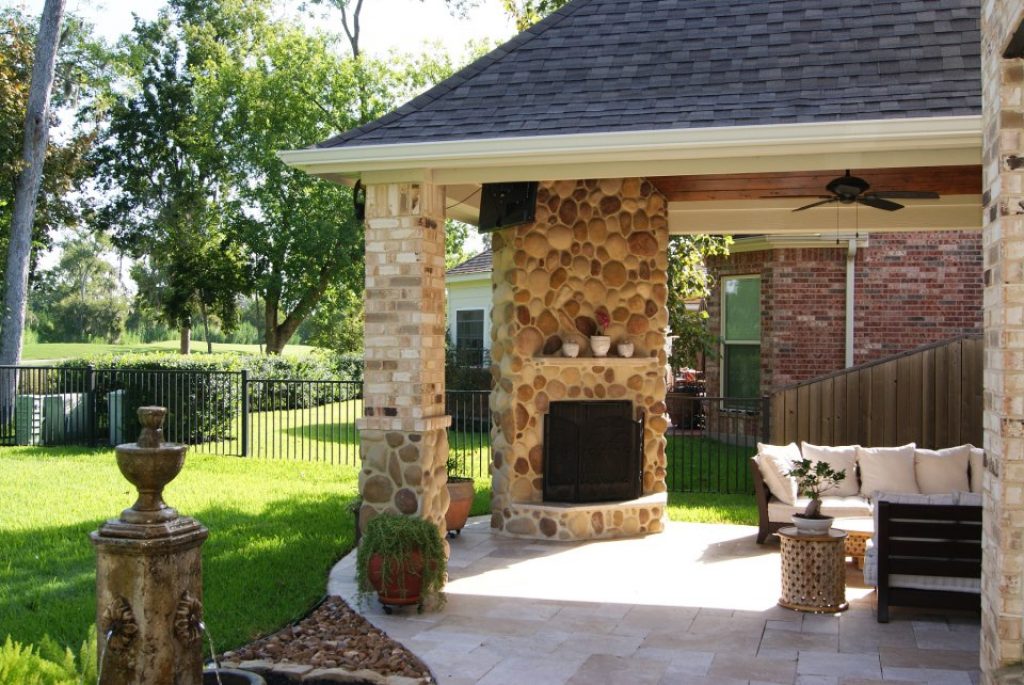 Most of us spend five days a week from nine to five between four walls. During the winter that may seem endurable, but as soon as spring comes and nature awakes and starts to blossom we can hardly bear it.
We can't wait to get off work and take a stroll through the park, but there are also family obligations waiting at home. This is precisely why every home should have an outdoor living space. No matter how much you enjoy the company of your partner, kids, or friends, every human has a point where he can't bear to be stuck between walls.
The green landscape before your eyes is already an escape from a dull everyday routine, but if you bring some additional rustic decor into your outdoor room than this escapism will be complete.
Urban life can be very cold and rigorous and the right rustic setting can take you to some older times that breathe with tranquility and comfort.  
That doesn't mean your surroundings need to be old and dysfunctional – the main point lies in the natural textures, while patterns, color, and arrangement are entirely up to you. We'll present you with just a basic setting you can later develop according to your own preferences.
Expose your beams and reclaim your walls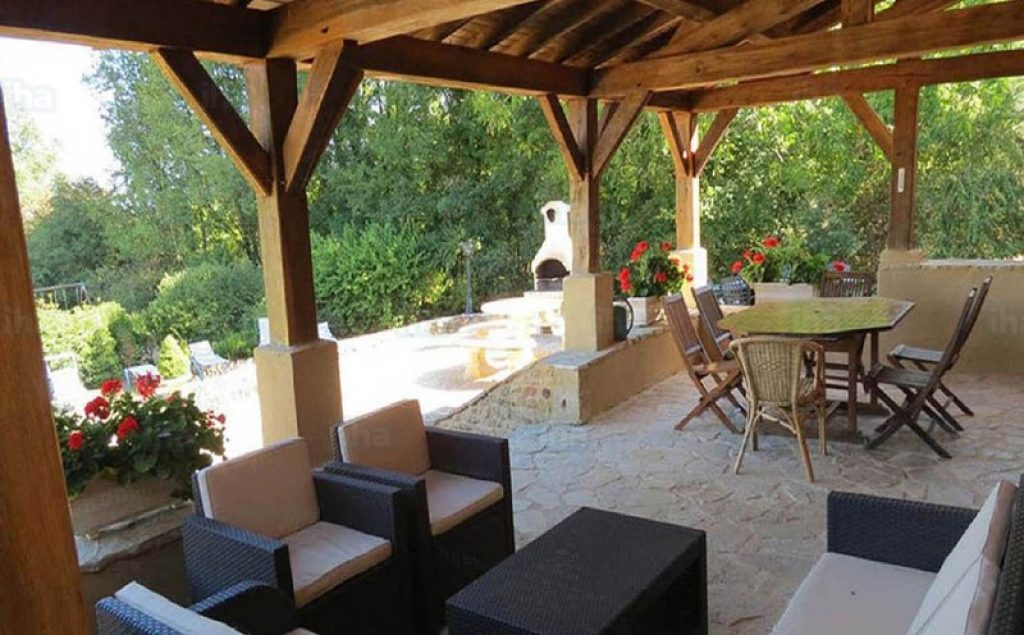 When it comes to natural materials, nothing beats wood. That's why most people use it when building the walls of their outdoor room, but you don't need to stop there.
Your outdoor area should be the place where you feel free, so you'll want to 'raise high the roof beam', as Sappho sung it. There is nothing that expands the feeling of freedom as a vaulted ceiling, especially one made of wood and with exposed beams.
Every time you look up at those beams you'll get the feeling that nothing in life is fully complete and that there's still a lot of room to evolve further. Just keep in mind that the wood you use needs to be fresh and sustainable – there are a lot of ways to make it look old afterward.
One thing that can ruin this perfect rustic setting is the back wall that belongs to the rest of the house, that can always remind you of the strains of modern life and everyday obligations waiting behind the corner.
You can't bring it down, but you can make it disappear. All you need to do is to create a reclaimed wood wall over it. This way you'll not just move the modern feeling out of sight, but you'll bring additional rustic charm and warmth into your little personal paradise.
The noir privacy
Of course, no man builds an outdoor room just to entertain friends and spends time with his family. This is the place where privacy can achieve its peak, the next thing you need to do is to ensure it. People are not the only trespassers you need to be afraid of. Nature, although the main source of our well-being, can also be quite intrusive at times.
Especially when the sun is at its summit, sending it's burning rays right into your tired eyes. Or during the sudden rise of wind, it's howl like a whip to your strained body. Boarding up is not an option since it would take away the entire view and therefore the entire charm, but installing efficient shutters make a world's difference.
Not only will they shield you from the whims of nature, but they'll also provide that noir atmosphere from the old movies where the main character rests in the darkened room with a whiskey in his hands and a head full of relaxing thoughts. In the end, you slowly stand up and open up the shutters just enough to glimpse the sundown and sink into the sea of tranquility.
The expedition into the night
Everyone knows how hard it is to read a book in peace today. But with your outdoor room, you now have the perfect place. Just the endless night, soft breeze, and perfect silence. You'll feel like those expedition leaders in the movies, examining the legends and mysteries of the distant and ancient worlds, safely secluded in their tents.  And you need just to things – a comfortable place to sit and some light.
As for your comfy spot, nothing beats the bamboo furniture. It is an extraordinary material elastic enough that it almost adjust the shape of your body, enabling it to relax so the mind can dive deeper into the story in front of you. This furniture is a bit larger investment, but it surely pays off with the right maintenance.
Securing the right light can be a problem. Electricity, especially in its modern form, can shatter the atmosphere in the same instant you flip the switch. That's why the best option would be to get your hands on an old antique chandelier and restore it for the occasion. If you wanna go an extra mile ditch the electricity completely and replace the bulbs with candles. Choosing the scented ones can add that extra flavor that will turn your experience into a true expedition to the realms of the night.
Now that you have created a place where rules of modern life mean nothing and where time flows differently you'll have an eternity to expand it into a true kingdom of privacy and peacefulness.