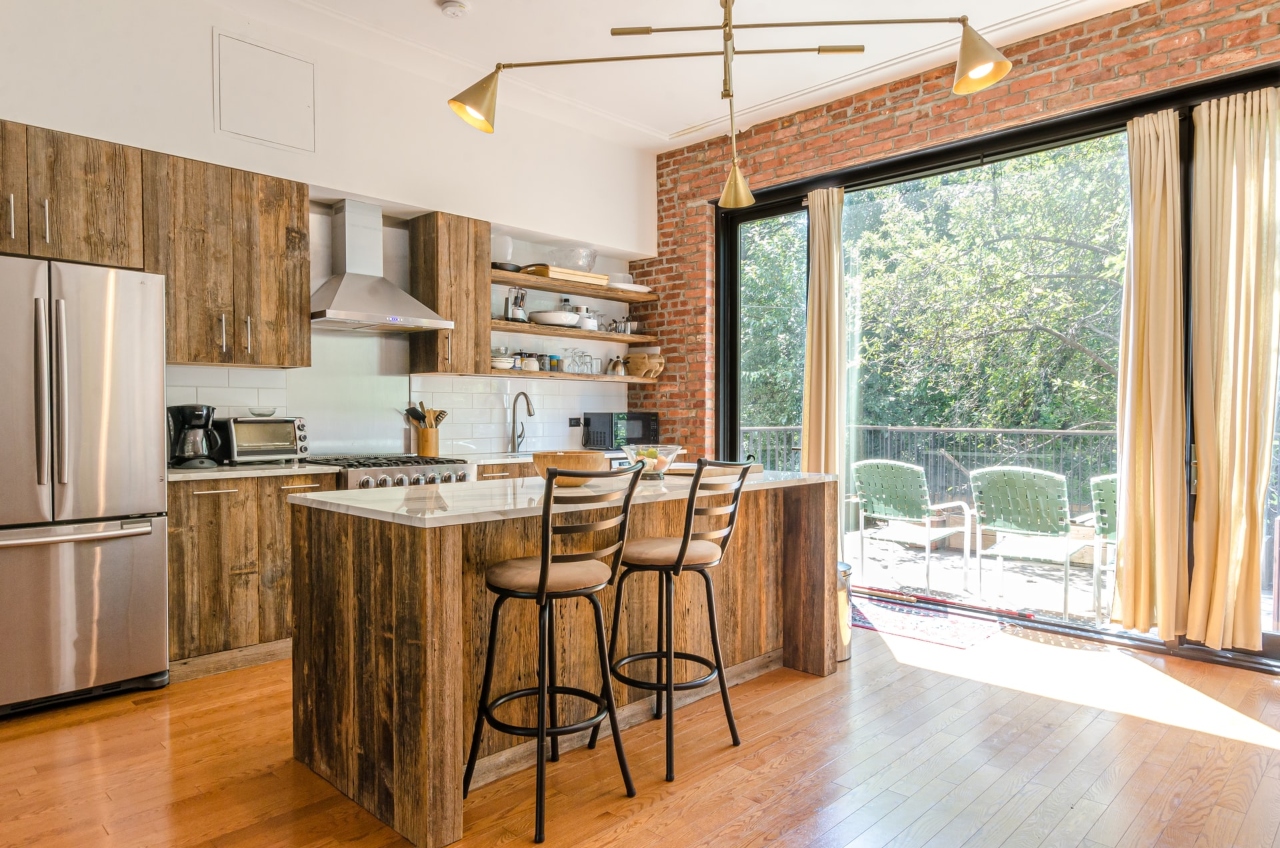 There's a reason why many homeowners prefer classic, traditional kitchen designs over trendy ones that come and go. Their timeless appeal makes sure that they stand the test of time, and their elegant feel makes them suitable for both modern and traditional interiors. Not only does this reduce the need for renovations, but it can also make things easier when the time comes to sell.
That said, even a classic kitchen design can benefit from a couple of contemporary add-ons every now and then. Of-the-moment elements and decor pieces can make the overall design feel fresh and new, and sometimes, they may even make your cooking space more functional and practical than before. If you're a homeowner wondering how to bring a bit of modern flair into your traditional kitchen, these five simple tips will help kickstart your kitchen makeover.
Achieve an airier feel with an open plan kitchen
Traditional kitchen designs have their perks. However, they often have that boxed-in feeling, especially if the house was built a few generations ago. Taking down a few non load-bearing walls can be a wonderful way to achieve an airier feel and make your kitchen area feel more open and welcoming. 
Open floor plans and multi-use spaces are hallmarks of contemporary homes and an upgrade worth considering if you're working with an older home that has a traditional layout. This is also a great way to update a farmhouse style kitchen which has to be connected with other areas of the house for optimal results.
Make a green statement with bamboo accents and furniture
With more homeowners becoming environmentally aware, the increasing demand for natural and eco-friendly materials comes as no surprise. Natural materials exude balance and harmony, and because of their versatility, they can easily fit with any design style, from Victorian-like kitchens to Zen-inspired cooking spaces.
 Natural elements such as bamboo furniture and decor are ideal for adding eco-friendly accents while LED lights with natural lamp covers make a statement that's both green and stylish. Aside from upping the style factor, natural materials like these can make a kitchen feel warmer and more welcoming, especially when paired with other natural materials and sleek metallics.
Upgrade your outdated kitchen with new kitchen appliances
No matter which upgrades you choose to make when tackling a modern kitchen makeover, one thing's for certain – it won't feel complete without some updated kitchen appliances. In a time when preparing meals needs to be done fast, old and outdated appliances just don't cut it. 
This is why investing in high-quality, updated kitchen appliances such as a gas burner is a must when updating an outdated kitchen. Appliances like these can easily be incorporated into any kitchen space. Plus, because they're lightweight and portable, you can easily take yours with you whenever there's a need for added cooking capacity (e.g. a camping trip), and prepare your favorite hearty meals sans hassle.
Up the luxe factor with a statement-making kitchen island
Kitchen islands are nothing new – they've been around since the 1950s, and graced many kitchen designs from that era, providing us with extra counter space for storage, food prep, and the like. Nowadays, modern kitchen islands are considered more than just a 'convenience'. In fact, they often serve as a starting point when coming up with a new kitchen design, floor plan, and layout. Aside from doing a wonderful job at combining beauty with comfort, kitchen islands can also be used to up the luxe factor and make a statement. Bright, unique colors that create contrast can help you achieve that on-trend look, especially when paired with effective lighting, marble countertops, and trendy design features such as wine drawers.
Bring your kitchen cabinets up to date
Kitchen cabinets take up most of the space in a kitchen, and the way they look will definitely influence the overall kitchen design. Bringing your kitchen cabinets up to date can completely change the appeal of your cooking space, and there are plenty of ways to do that. For instance, you can enhance the look of your kitchen cabinets by simply repainting them in one of the trendy shades and swapping out the hardware for something more modern. 
If you plan on buying kitchen cabinets to revamp your cooking space, make sure to factor in the amount of storage space you need, your kitchen space, materials, as well as your existing design and budget. Alternatively, you can remove your cabinets completely and replace them with floating shelves for a more minimalist look.
Wrapping up
Like every other room in our homes, our cooking spaces could use a couple of occasional updates here and there. These changes act as a breath of fresh air, bringing new life into a space that's rightfully referred to as the heart of the home. And you don't have to call in the pros nor spend a fortune on renovations. Stick with the tips listed above, you'll be well on your way to getting the cooking space you'll love coming home to.