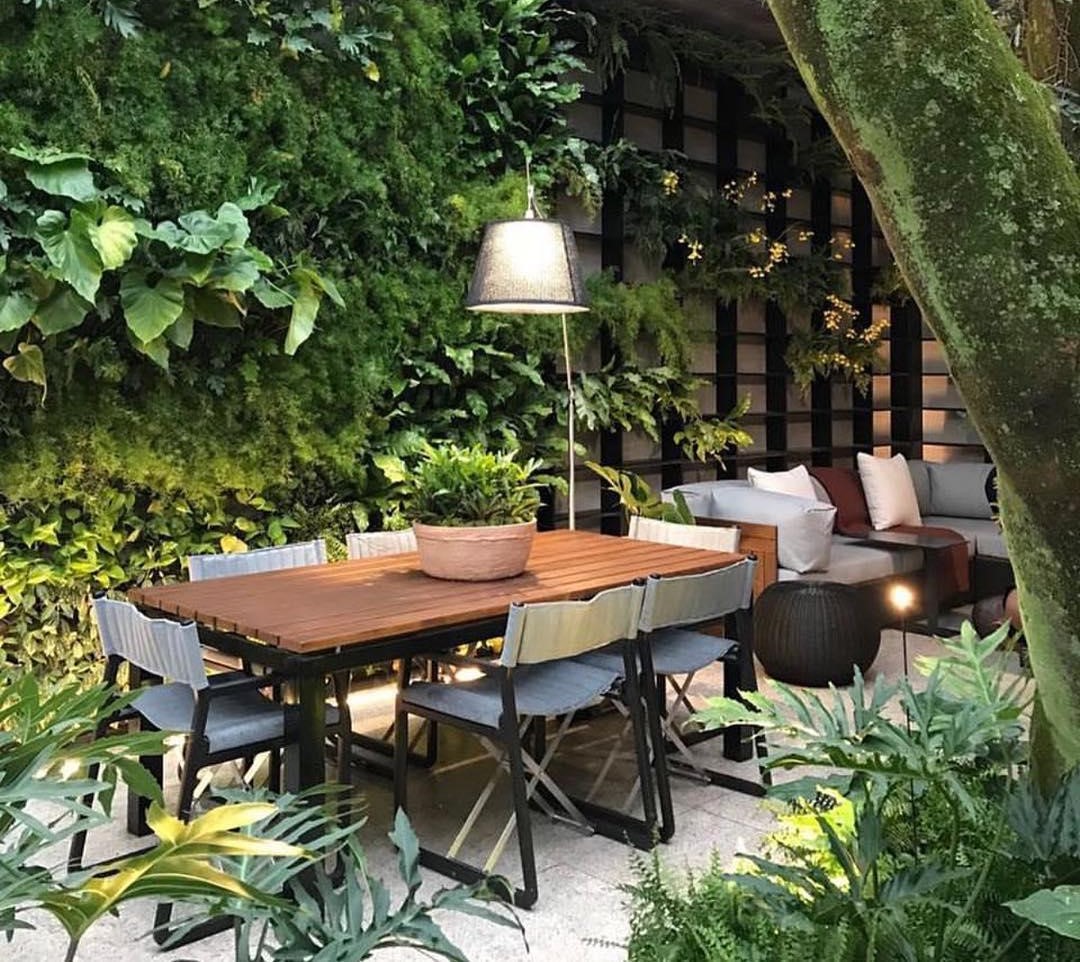 Having a nice and spacy backyard provides the perfect opportunity to create your own sanctuary. This can be your space, decorated just the way you like it, there to give you peace of mind after a long day. Of course, there are many ways to create your own sanctuary. It really all depends on what kind of space you're working with and what your preferences are. The important thing is that you'll have a place just for yourself, waiting for you anytime you feel like relaxing and unwinding.
Choose comfortable furniture
The first thing you should look into when starting a project like this is furniture. You'll be spending a lot of time here, and it's supposed to be a zone of relaxation. So comfortable furniture is not a luxury- it's a necessity.
The key to having maximum comfort is choosing natural materials. Furniture made out of bamboo, for example, goes a long way into keeping you comfy and relaxed, due to its superior quality over synthetic materials.  What's more, bamboo furniture is also very durable.
Get some mood lighting
If you want to create a warm and intimate atmosphere, proper lighting is essential. The lighting will be especially effective in the evenings when you can just sit in your sanctuary and relax with a book or a few friends.
You could opt for candles as they might be the best for creating a very private and intimate atmosphere. They're elegant and not flashy, providing a soft light. Another good option is pool globes as they work in much the same way as candles, only look a bit more sophisticated.
Include some music

As well as lighting, soft music can do wonders for your mood. Music has all the effect on our moods and the right kind can make you feel like you're on vacation. It is the key to making your sanctuary just that- a sanctuary.
You should invest in outdoor sound systems. What kind you choose depends solely on you. It can be as simple as a wireless speaker, or you could really invest in high-quality speakers that match the interior of your sanctuary.
Don't forget the awnings
It's important to have a sense of privacy in your sanctuary. This can be achieved in many ways but perhaps the ideal one is adding outdoor awnings to your patio. They're the easiest way to protect your sanctuary from the weather.
The wind, rain, or any other outside inconvenience won't have any effect on your sanctuary anymore. What's more, they provide a sense of privacy without making it feel like a cage. Privacy may just be the most important feature of any sanctuary as it lets you truly relax and be yourself.
Introduce a water feature
You could also introduce some kind of a water feature if your sanctuary is in your backyard. A simple fountain, for example. Water does a lot for the peace of mind and the sound is very relaxing.
Not to mention how much a water feature can be beneficial during hot days. The water will cool down the air in the sanctuary and make it more comfortable to hang out there. It will keep the atmosphere relaxing and refreshing, and make you forget about the high temperature.
Conclusion
As you can see, there are many ways to make your own sanctuary. These tips are bound to inspire you to create the perfect sanctuary. After all, what's more, enjoyable than having your own little nook in the backyard? That way you'll be able to escape all your troubles and stress, at least for a little while. There's nothing stopping you from having a little break from everyday life. We often forget to take care of ourselves, but the sanctuary is there to remind us we deserve some rest, too.