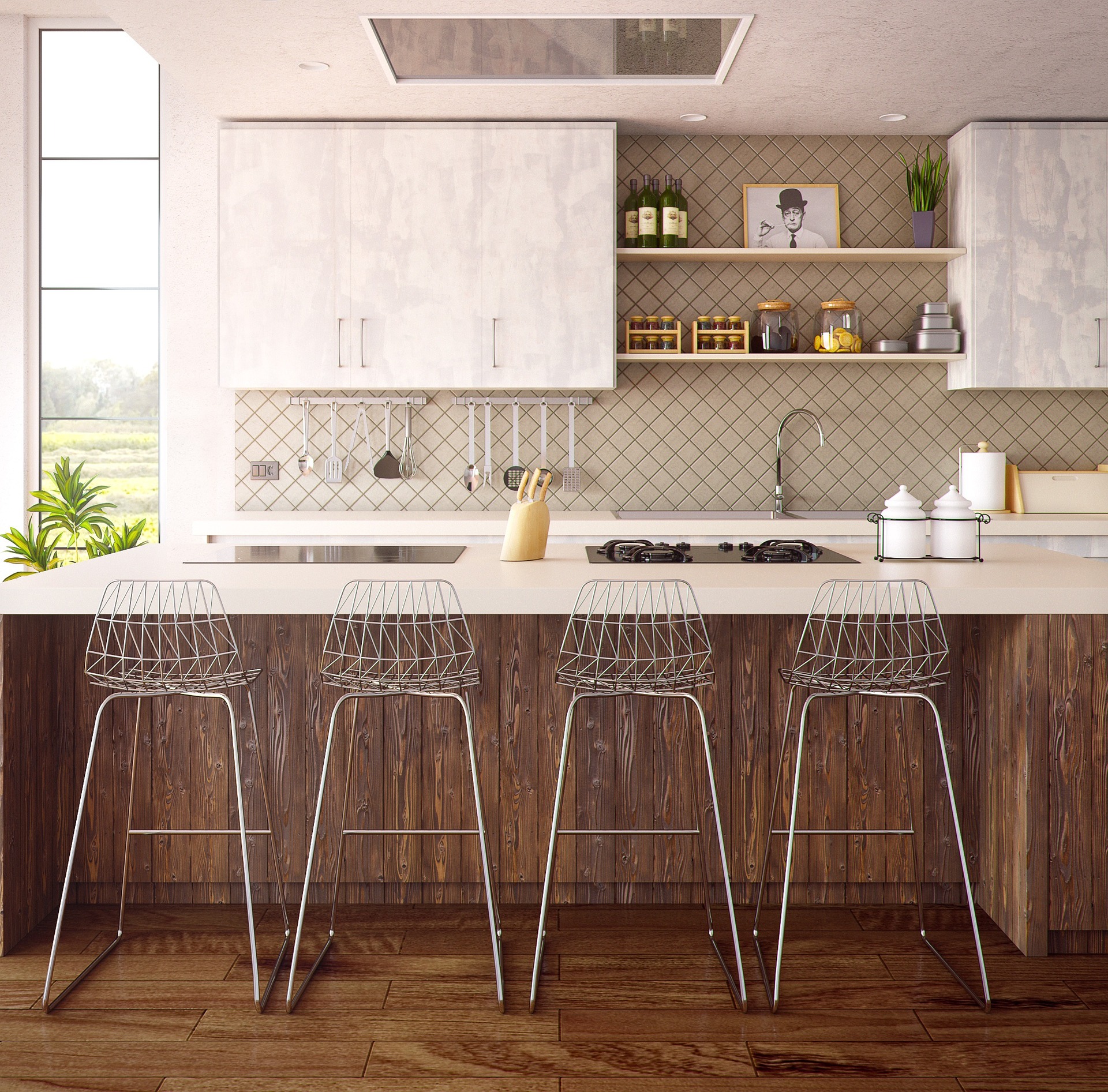 It is every homeowner's dream to have a beautiful, comfortable, and trendy kitchen.
After all, it is where you spend a lot of time prepping food. The kitchen should be versatile without dropping any of its functions. These 6 ideas will transform the hard-working room in your house to make it perfect. Follow any of them or combine them with your personal touch for your dream kitchen.
Use Fireplace in the Kitchen
As one of the most important parts of the home, the kitchen deserves all the stylish trimmings, lovely fixtures even a nice fireplace.
Back in the day, a fireplace was a necessity in the kitchen, but things evolved and started to be less common with the onset of modern appliances. Today, a fireplace to the kitchen carries an air of extravagance and style that is unrivaled. The once desolate space can be transformed into a stunning backdrop that will bring life into any get-together and warmth to your guests.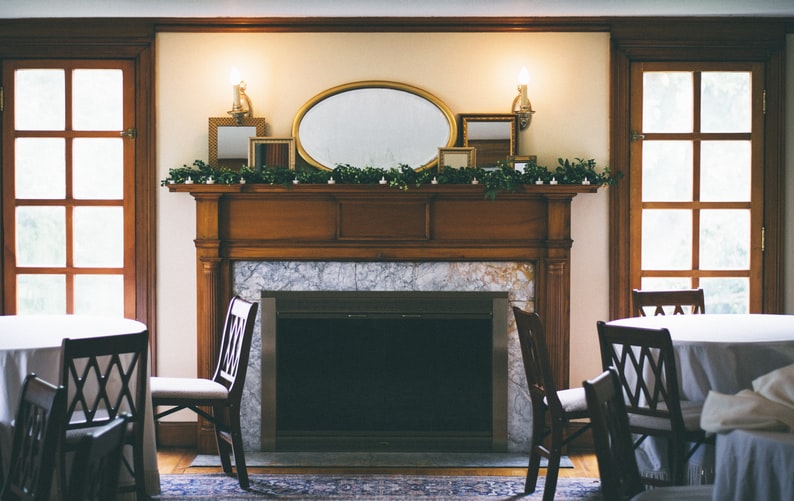 Kitchen Hoods
Before kitchen hoods were considered being a grubby eyesore but things changed they are eyesores no more but works of art.
Both functional and visually attractive, kitchen hoods will weave its magic to your kitchen. It has developed into one of the most important components of a lovely kitchen. And of course, they are meant to eliminate gasses, odors, heat, and steam developed during food preparation.
There is a myriad of ways to go with the design that best fits your kitchen; you can keep it clean and simple, select industrial for modern touches or stained wood to add warmth and a rustic setting.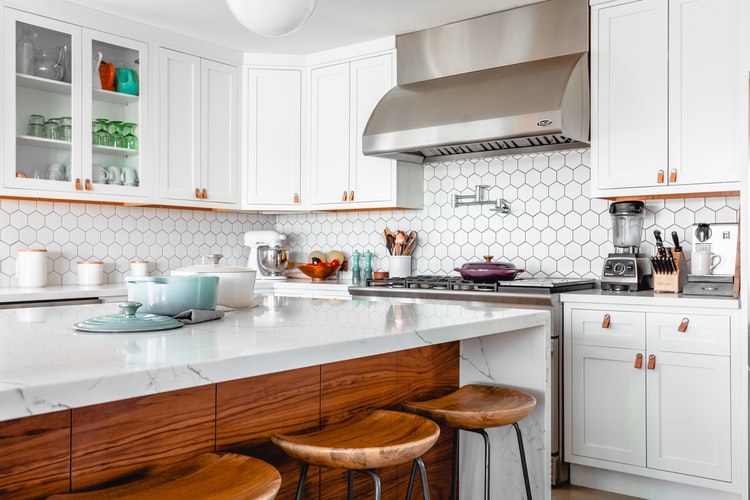 Kitchen Island
The multi-purpose kitchen island is useful and a wonderful cornerstone of a kitchen layout and it will be a wonderful addition to a modern kitchen.
Islands will make the busiest space in your house look beautiful, saves space, and offer additional storage. It makes your home attractive and creates an impression of a luxury-grade kitchen. It can become the hub of activity with fixtures and appliances or bar stools for eating. Families prepared meals on this worktable, sat down and enjoyed breaking bread.
It is a focal point of the kitchen space with colors, materials, and designs that are different from the cabinets and its surroundings.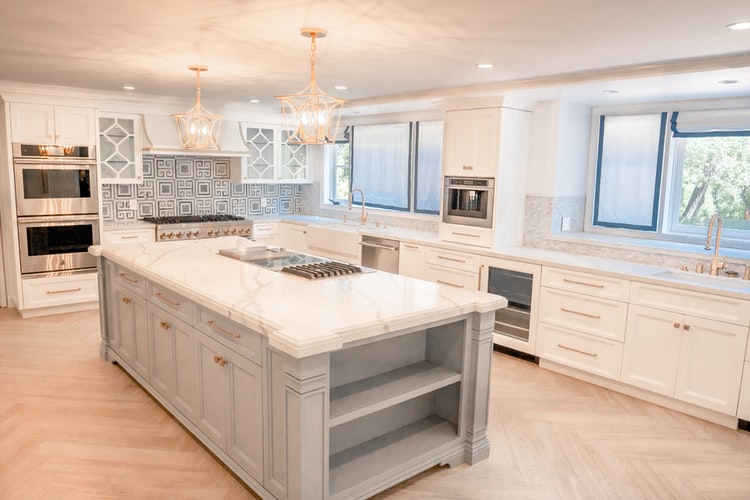 The Importance of the Lighting
One of the key elements in great kitchen design and often overlooked is the lighting. With the right plan, creativity, and attention to detail, your kitchen can turn into the most visited space in your home. A simple touch of the finger can turn the light from bright to dim and set the tone for your dinner party.
Preparing food is risky, you might get hurt from chopping, dicing, and frying. A well-lit kitchen will let you see what you are doing to avoid unnecessary unsafe actions.
The right lighting will accent your kitchen for wow factor. A lighting top over the island will improve the aesthetics of your kitchen design.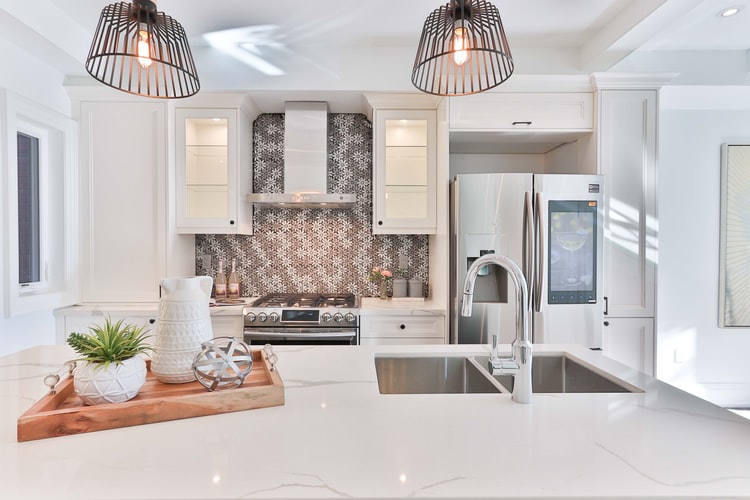 Colors
Selecting paint colors is a daunting process there are so many hues to choose from. Fortunately for kitchens, the following colors will make your space really shine.
· White
It feels fresh and clean and will rejuvenate the moment you step in.
· Red
Stimulates the appetite and comes in many shades that can pop the kitchen.
· Gray
A neutral color that can be paired with other colors.
· Blue
An invigorating color can create a crisp, clean look that works well with walls and cabinets. Use a darker shade to avoid destroying the walls because of cooking procedures.
· Yellow
Brightens up a room and makes people hungry.
· Green
It adds energy.
Nowadays, the trend is for a two-tone kitchen.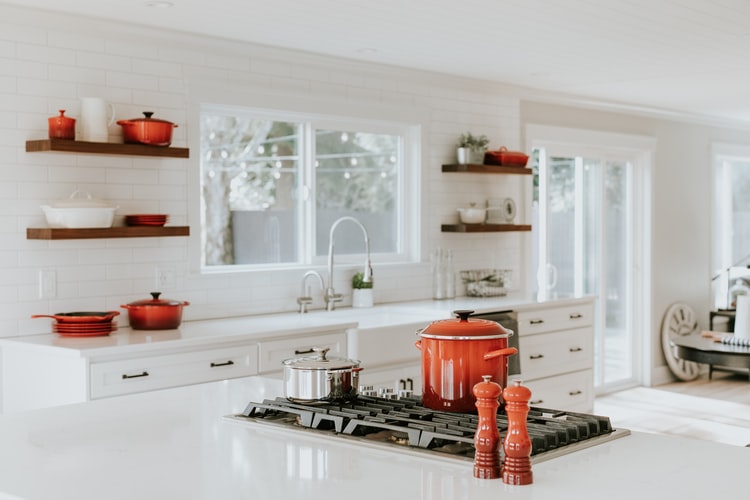 Furniture and Flooring
A kitchen should be designed in a way that the person working in it feels comfortable. It doesn't have to be expensive all it needs is careful planning.
The kitchen floor plays a vital role in the kitchen design, whether it's new or a remodel, because it takes a lot of abuse. When selecting your material to think about durability, cleaning, comfort, and appearance. For instance, ceramic tiles are easy to clean and sturdy while wood floors will look good in any area but it can easily scratch and requires more maintenance.
For the modern kitchen, clean is in, for appliances like refrigerator, ranges, and dishwashers you need to make it look built-in or hidden. Provide enough space in your cabinets to stash mixers, coffee-makers, toasters, and juicers. These should be visible only when you need them.