We decided to do this 'Original Bamboo Pillow' review after hearing about the 'Customizable' claim.
A large chunk of their marketing creatives have been underscored by that. And they are all over TV, aren't they?
We have reviewed hundreds of bamboo mattresses, mattress toppers and pillows in the past few years.
And we firmly believe that pillows must be tailor made.
Buying one off the shelf is a hit or a miss most times.
You might find it too soft or too hard. You might be a side sleeper needing a taller pillow or a back sleeper looking for a flatter one.
In worst cases, your pillow might go flat in a few days of use.
That's what makes the Original Bamboo Pillow such an interesting proposition.
But can you really customize a pillow according to your preferences?
Let's find out.
Analyzing 'The Perfect Pillow'
Original Bamboo claims to have gone back to the drawing board taking into account, feedback, suggestions and customer reviews to create 'The Perfect Pillow'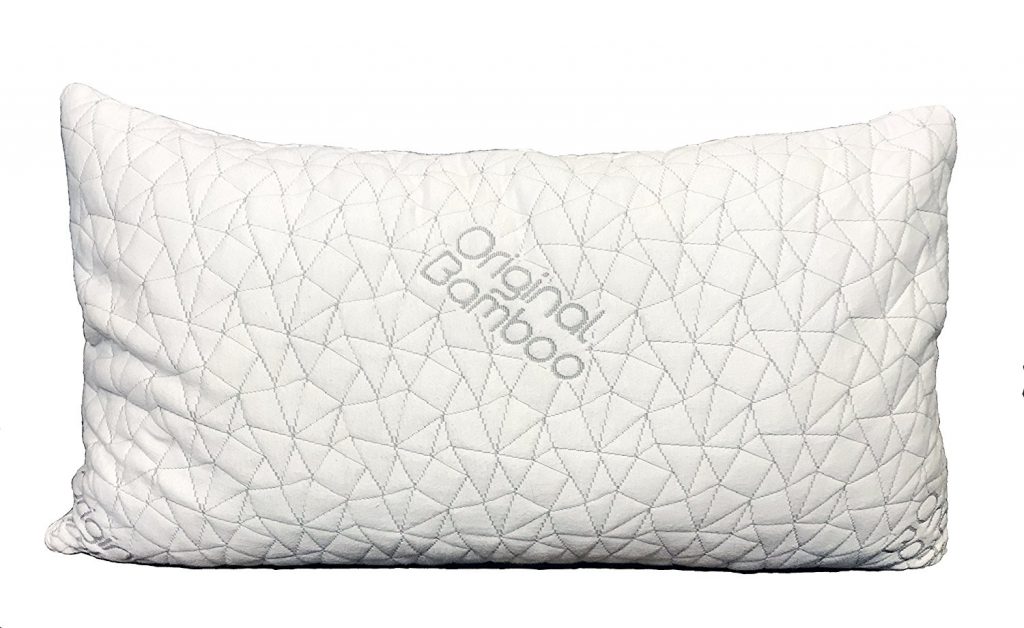 Well, despite sounding like marketing rhetoric, that claim is true.
The Diamond Series pillow is as close to a perfect one as it can get.
It is soft, plush, features a bamboo rayon cover that keeps things cool all night and is filled with shredded memory foam that's gentle on your neck muscles.
Now, we have seen shredded memory foam pillows before. But there's something about the size of the shreds in this the Diamond series pillow that makes it feel like you are sleeping on a cloud bed.
Are the foam pieces shredded by hand as claimed by OB? We wouldn't know and we were not able to verify this claim either.
But hey, it works. This is incredibly soft. Unlike anything that we have used so far.
Completely redesigned
So how's the diamond series pillow different from the rest of the line up from Original Bamboo?
Revamped External cover: Original bamboo has revamped the external cover that's a bamboo-rayon-microfiber blend. The stitching has been replaced with a more durable one and the overall fit and feel has improved significantly.
New Inner Cover: If you have used the earlier iteration of the Original Bamboo pillow, then you would have noticed a slight stiffness in the cover that was evident as you moved around or turned. That niggle has been removed with a new inner cover that's more flexible. You can comfortably move around without feeling the pillow go taut under your head.
Upgraded Zipper: The zipper has been changed to a sleeker one that hides well under the external layer when not in use. It's almost invisible and is of much better quality.
Redesigned memory foam shreds: Like we mentioned earlier, the memory foam shreds that form the fill have been redesigned in shape, size and density. The new design is a lot more comfortable than the old one. It is easy to adjust according to the shape of the pillow that you are looking for.
Five year never-flat guarantee: The money you spend on the Diamond Series pillow is backed by their guarantee that the pillow will not go flat for five years. That's irrespective of whether you hand wash it or machine wash it. It will always expand and retain its original fluffy shape. Else you get your money back.
Can this pillow be customized?
Coming to the most important part, can you really customize this pillow?
Yes, you can! And we will explain how.
Remove the foam: If you feel that the pillow is too plush for your liking, then you can unzip the cover, remove the inner sleeve and also some of the foam shreds that form the filling. This flattens the pillow and you can remove as much foam as you want to.
Reshape the pillow: It is extremely easy to reshape the pillow. Just hold the pillow vertically and shake it a few times until the foam readjusts to one side of the pillow. So, essentially, you have a pillow that's taller on one side and flatter on the other.
Better neck support: You can also unzip the cover and knead the foam to form a small divot or crater if we may call it that. This can be used as the resting spot for the head and provides much better neck support.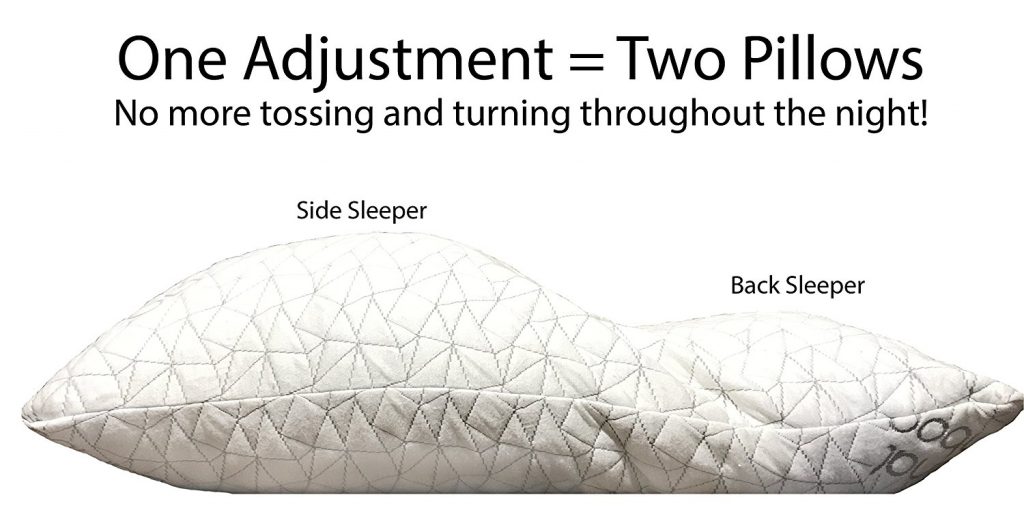 What we liked about the Original Pillow Diamond Series
Soft, luxurious pillow
Cool Bamboo fiber cover
Memory foam for lumbar and cranial support
New external cover, zipper and inner sleeve
Shape adjustable design
Five-year warranty
Conclusion
It's safe to say that Original Pillow have walked the talk with the Diamond Series. This is hands down, one of the most advanced and most comfortable pillows that we have ever used. It has memory foam, a bamboo cover and is backed by a five-year warranty. Hard to go wrong with it.
Excellent
Perfect amount of poof and doesn't go flat by morning! No longer flipping and readjusting or finding a new spot on your pillow to sleep.
5 Year Never Flat Guarantee
10


Original Bamboo Pillow DIAMOND SERIES Review