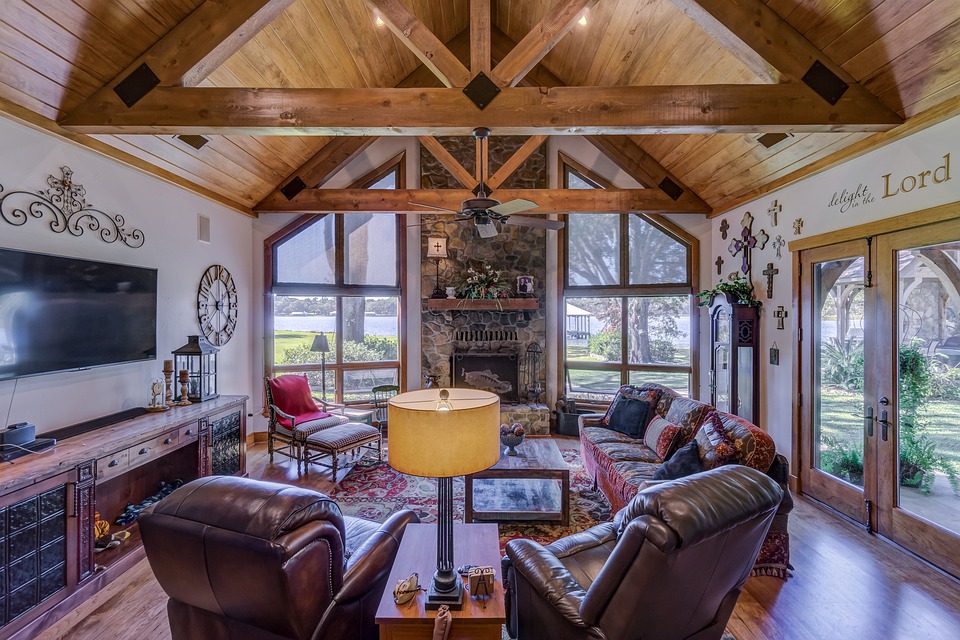 Every year, interior designers come up with new trends for us and people can't wait to read more about them. Although you're not planning to start a major house renovation any time soon, it's always good to know what you can expect to see in all the magazines. This can also be a great inspiration if you're thinking about buying a new home, and it's a way of getting an idea of different types of home interiors you can expect to see. From different shapes of furniture to seasonal color pallets and decorative pieces, every year brings new trends to every part of your home. Here are some of the most popular trends you can expect to see in the upcoming year, and they might easily inspire you to make some changes in your home.
Rustic elements
Rustic elements are a part of interiors for the last couple of years and there's a reason for that – this beautiful style is one of the most influential when it comes to creating the best interior. The main advantage of this style is that it can easily be incorporated into any home, no matter what your overall style is. If you want to add a rustic touch into your home, you can start with some wood furniture which is something we all buy from time to time. Apart from that, exposed beams are a great way to add a rustic design into every part of the house and the aesthetic feeling they bring into your interior can't be replaced.
Add velvet
Velvet has always been an important part of the design industry, and it wasn't a surprise when designers decided to add it to the interior trends for this year. This rich material is great because you can add it as much as you can – from pillows and seat covers to sofas and curtains. No matter what you decide to do, velvet will add a certain depth to the interior and give you more options when it comes to colors, allowing you to create the design you've wanted. When it comes to reasons to choose this fabric, many designers say that it can create a sense of luxury even in small houses and apartments. If you want to make the most of this trend, start with a velvet bedding set that will immediately upgrade your bedroom.
Bamboo in the living room
Having bamboo in the living room can only be beneficial for you and this natural material is one of the latest trends in the interior design. You can use it in different ways – from your flooring, furniture and all the additions. One of the ways you can use to accentuate your TV and entertainment area which will make it more stylish. To finish off the design, think about installing TV wall mounts which will create that cinema feeling. By adding bamboo, you'll create a luxurious setting for this great home addition and turn your entertainment area into a modern and relaxing space.
One with nature
Plants are a great way to stay connected to nature and, with all the sustainable trends from last year, greenery stays one of the biggest trends this year as well. Plants and flowers will help you emphasize different parts of your home and make it look more open than before. Apart from that, wood is also becoming popular even in the areas you didn't expect. Besides floors, designers recommend using this natural element on your walls in order to accentuate them more, and in your bathrooms as a new flooring option. Opt for more sustainable ideas where you can, because designers say that this trend is going to stay with us in the years to come as well.
Different types of wood
Wood is a natural element that is used in every house and its advantages are why people keep listing it as their number one option. This is also a trend to be seen in living room design, which is why furniture stores have a wide range of pieces  that are consisted of wood. You can use it in any part of the house – from the coffee table, bed in your bedroom, kitchen counter tops and even in your backyard. The main benefit is that wood is durable and can serve you for years. There are some great combinations when it comes to wood and bamboo and the two natural elements are the perfect combination.
These are only some of the most popular trends, but we can expect more of these to arrive once more designers start exploring their own ideas. With all the great options, you'll be tempted to make lots of changes in your home, no matter how big they may be.