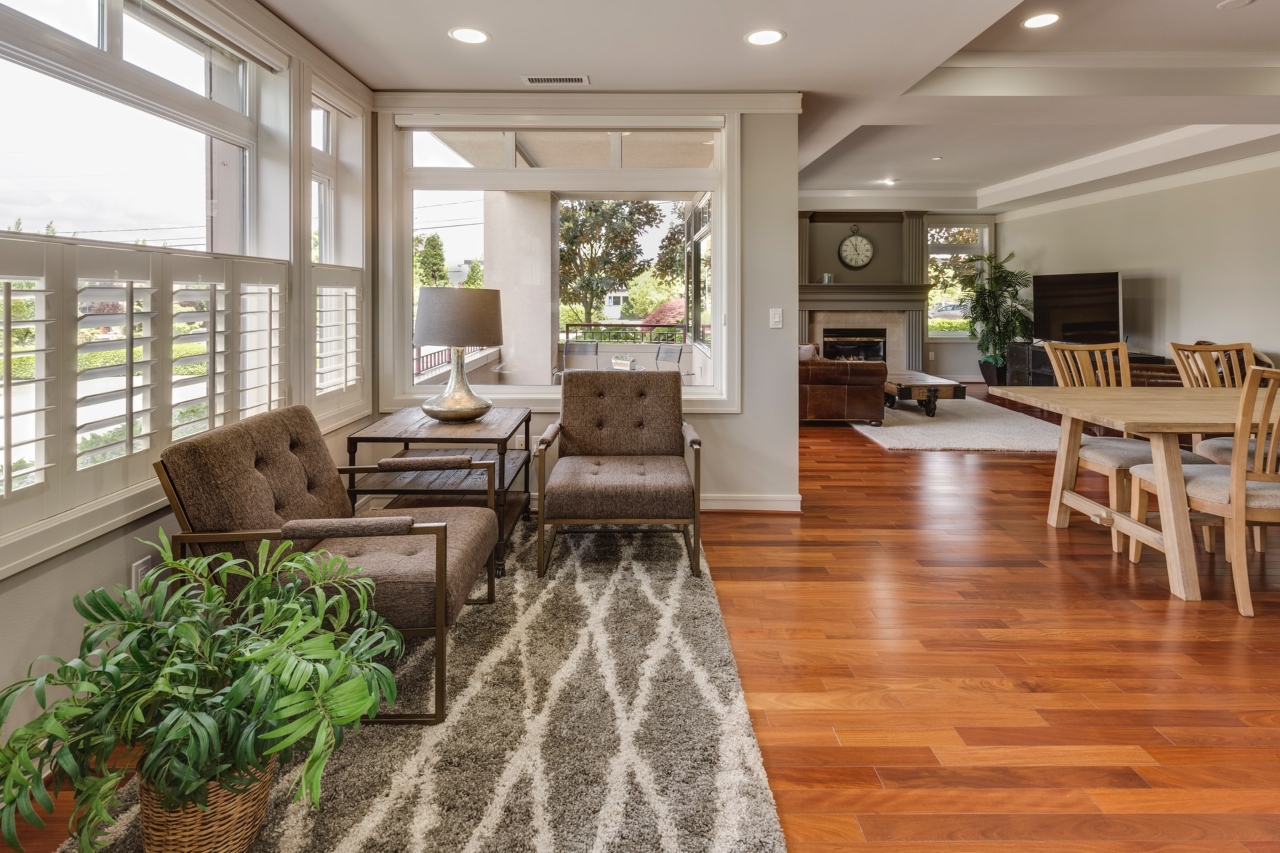 Whether you are decorating your brand-new living space or if you're trying to breathe new life into your family home by connecting indoor and outdoor spaces, chances are that neutrals aren't the first to pop in your head. Many homeowners will regularly gloss over the neutral color palette because at first glance it might seem uninspiring, but every interior designer will tell you that neutrals are a gold mine of design ideas. In fact, by choosing a neutral décor scheme, you stand to create a truly restorative and peaceful ambiance that the whole family will love.
The best part is that you don't need to be an interior designer to build a gorgeous neutral living space, as there are a couple of tried and tested rules you can follow to add neutrals to your home. So, let's take a look at the five essential decorating tips to introduce a neutral color palette into your humble abode.
It all starts with a neutral foundation
Every room in your home needs a strong foundation, which means that your first order of business is to focus on the walls and other backdrop elements. There are many neutral hues you can go for, so be sure to do your research and spend time trying out different color samples. Remember, this is a process, so don't rush it.
Typically, though, you want the neutral foundation to allow the rest of the décor to come to life later when you start adding different elements and hues. For that and many other reasons, you can never go wrong with a pure white, or a cream-white foundation. You can even go slightly darker, but remember that a bright foundation will allow more natural light to saturate the space. 
Introduce many shades and hues
Once you start moving inward, you can consider different shades and hues, making sure you don't get stuck using the same color over and over again. There are many shades and tints of white you can use in every room, but you can also start moving into areas of grey and earthy, organic tones. Don't be afraid to use plenty of different neutrals to fill a room with variety and break any monotony that might otherwise settle in with a pure-white palette.
For example, consider introducing a light-grey sectional in the living room to create a slight contrast to the foundation. Decorate it with accent pillows and throws in various earthy colors, such as light brown and sand color. A beautiful faux sheepskin draping over the side is a wonderful touch as well, as it can have a variety of complementary hues ranging from white to grey and light brown.
Pay special attention to the floors
The floors can make all the difference when it comes to designing the perfect neutral living space. It's important that you choose the material and color that complements the rest of the design but doesn't fuse with the color on the foundation. Something such as a light sandalwood color should work wonderfully.
That said, your key focus should be on the accents like carpets and area rugs. If you are to follow the Miss Amara style that focuses on neutral tones, you'll see that the world-renowned rug brand emphasizes complementary patterns on rugs as well as organic materials to make the space look and feel more peaceful yet vivacious. This is a design choice that will do wonders for your home, so be sure to pay special attention to your floors and rugs. 
Bring a focal point in a contrasting color
We've been mentioning contrasts a lot today, and that's because every design scheme needs contrasting décor and colors to make the space come to life. Even though you could create an amazing neutral design scheme without any contrasts, after a while you would notice that the space is starting to look dull and feel bland. 
This is why you need a focal point in every room. This focal point can be anything from a focal wall to a grand piece of artwork. It can be an ornate vase or a coffee table that seems out of place at first glance. It can also be an armchair in a completely different color tone in the corner of the room – the possibilities are endless so let your imagination run free.
Add texture to complete the design
Last but not least, always remember that texture completes a neutral design. You need to feel the room underneath your fingertips, not just look at it, so it's important to introduce accents in various textures. Consider adding textured pillows and blankets, covers, and of course, rugs. 
This is also a wonderful design choice for rental properties, and you can use texture to add value to your rental without breaking the bank – and the renters will love it. Focus on natural elements and materials to create a biophilic design, as it works wonderfully with a neutral foundation. 
Wrapping up
Neutrals can often fly under your radar, but any interior designer worth their salt will tell you that neutral tones are the way to go. Use these simple tips to create the interior design of your dreams and build a living space everyone will love.