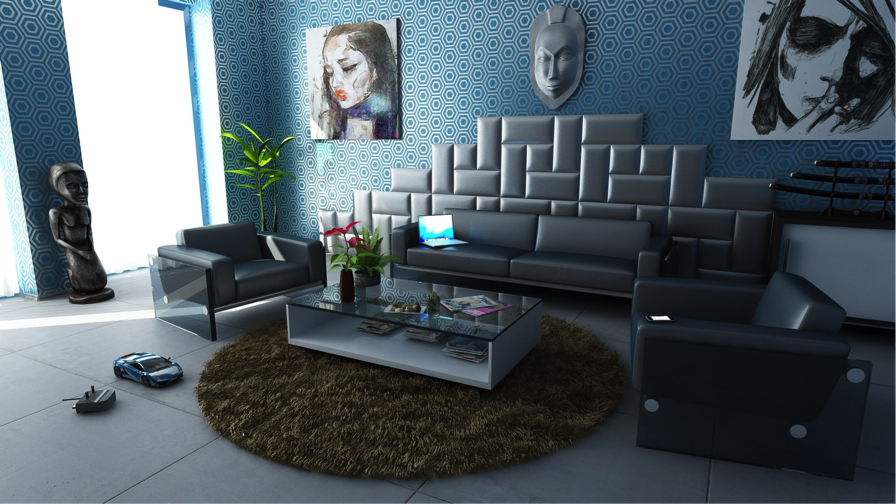 Image Credit: Pexels
Your home is an extension of your personality, and you want it to reflect a sense of quality. Everyone wants a home that looks effortlessly cool, no matter what your style. Whether your house has a rustic, Victorian, or mid-century modern vibes, it is easy to get that quality look on a budget with just a little bit of effort. You can make your humble new home look elegant and luxurious with a few tips and tricks. Here are some things you can do that give your home an expensive vibe without actually breaking the bank.
Paint
A new paint job can make anything look brand new. Paint is relatively inexpensive and, when done well, can make your home look luxurious and inviting. Using deeply saturated colors is the current trend, with a dark accent wall or ceiling being the focal point of the room. Use a black, dark purple, or emerald paint on one wall in your living room or bedroom, or the ceiling. This adds depth to the room, making it seem much larger and ultra-chic. Save money on painters by blocking off a weekend to do it yourself. It might be time-consuming, but you need to put in the effort into making lines look clean and the paint to look even for the sense of quality to come through.
Lights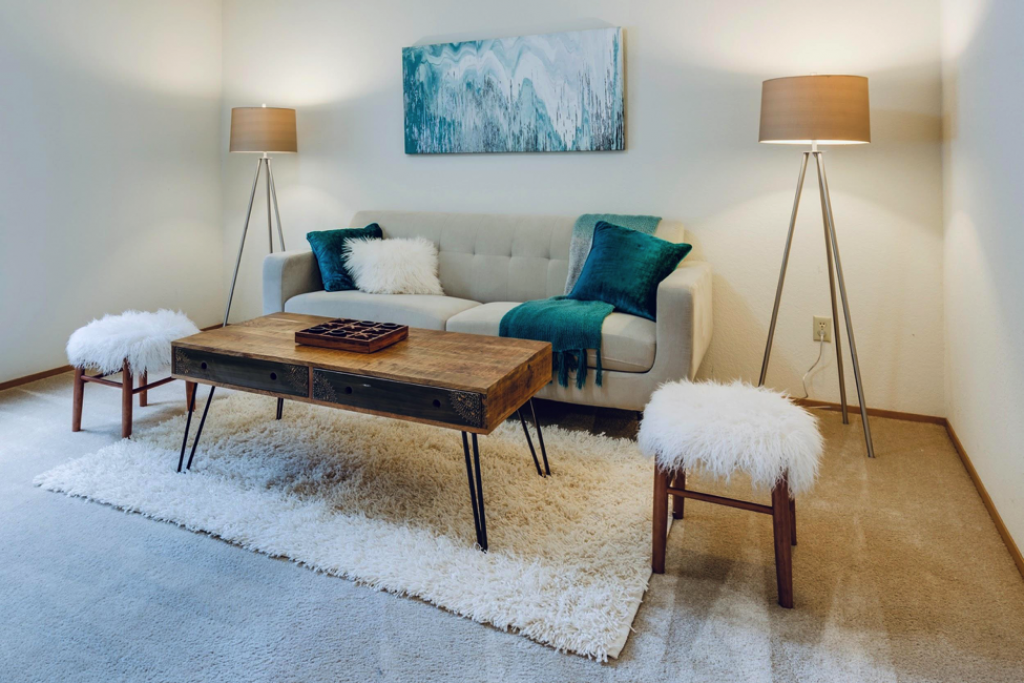 Photo by Francesca Tosolini on Unsplash
According to Glamour, lighting is the jewelry of the room, and it should be used the same way as you accessorize with your outfits. Well-placed string lights and gorgeous statement chandeliers will give your home that pop it needs. Simple lines throughout the room with a few ornate fixtures make your home straight out of a magazine. You can find some great pieces at estate sales and thrift shops that can easily be spruced up with a brand new lampshade. Installing dimmer switches also gives your home an expensive quality. This relatively simple DIY task allows you to add warmth and depth to your home.
Art
You do not need to spend thousands of dollars on an original piece of art to make your home look expensive. You can find great pieces of art while thrifting, and putting them in a sleek black or ornate gold frame will add an extra bit of pizazz to your home. The best art is something one-of-a-kind, so avoid purchasing prints from your local department store. Supporting local artists and businesses by looking for original pieces in your area, or ask around your friend group for some advice. A beautiful piece your friend adds not only a luxe feel to your home, but has a personal significance that's priceless. Keep the room simple with the art as a statement piece for a super hip vibe.
Hardware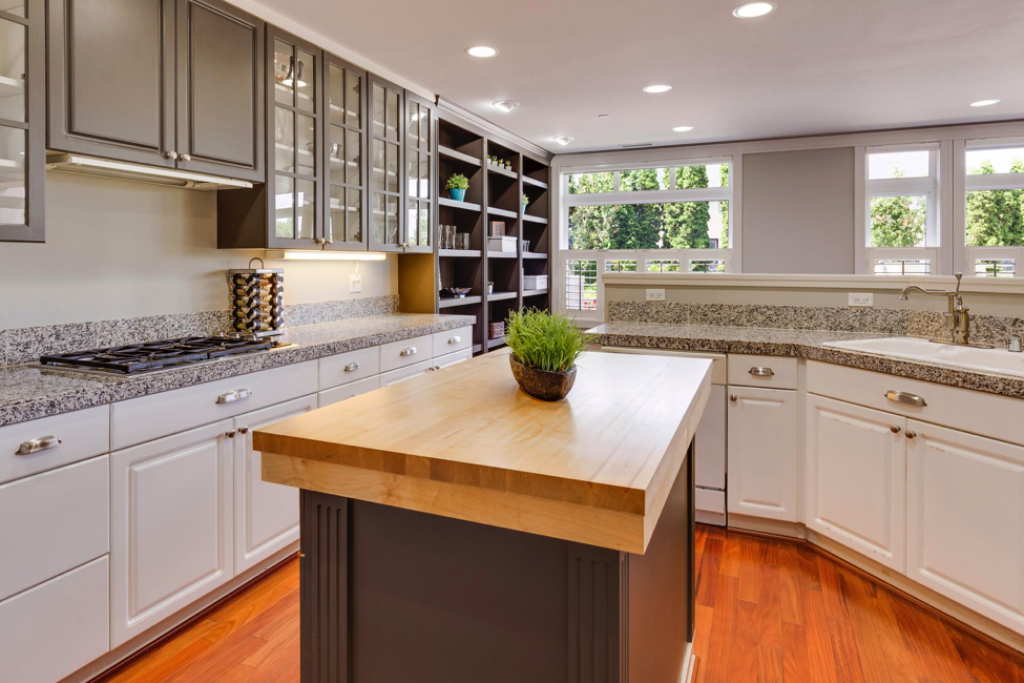 Photo by Francesca Tosolini on Unsplash
A straightforward way to update a room without breaking the bank is to update the hardware. By changing drawer pulls and knobs in places such as your kitchen or bathroom, you can quickly transform the look of your space. Whether you are looking for more unique and ornate pieces or the exact opposite, this can help your outdated cabinets or dresser feel new without the cost. Your local hardware store will have plenty of inexpensive options, as will a flea market or antique shop.
Downsize
If you can't get a room to feel just right, you may need to downsize your belongings or remove excess clutter. Every item in a room should have its place and purpose. If you have too much clutter in your home, it could be holding you back from that cohesive look you are after. Instead of trying to work around that old, ratty armchair, get rid of it and replace it with a piece that fits your style. It can be difficult sorting through all of your stuff, so try removing everything from a room except the essential pieces. Then, only re-introduce non-essential items that work with the look you want to create. Most likely, your room will end up feeling much more cohesive without all the unnecessary clutter.
When you're looking for Vancouver, Toronto, or Banff homes for sale, look for homes in your budget that are simple. Then, you can take them to the next level with some statement pieces and a few DIY projects.